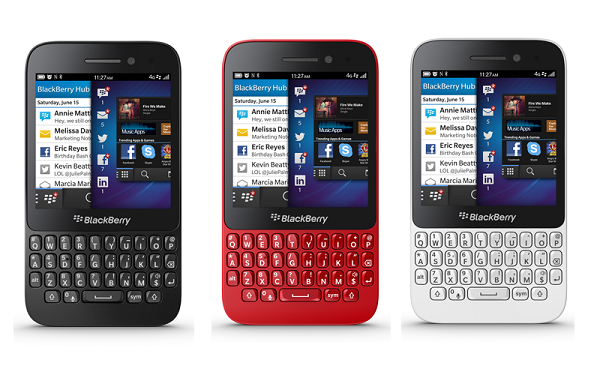 As expected Blackberry has launched its latest QWERTY phone, Q5 in India today. Its the affordable BB 10 OS phone from BlackBerry, its been priced Rs. 24990.
This phone comes with new swipe based UI of BB 10 OS and QWERTY keypad, BlackBerry is hoping to get more sale with the help of these two features and affordable price. Phone will be available from 20th June.
As per specs it has got 3.1-inch LCD display with screen resolution of a 720×720 pixels. It is powered by 1.5 GHz Qualcomm Snapdragon S4 Plus dual-core chipset along with 2 GB of RAM, similar to Q10.
It has got plastic body, at back it has 5 MP camera which can shoot 1080p videos, it houses a 2,180 mAh battery. It comes with 8 GB of internal memory with 64 GB expandable option using microSD card.
The biggest change between Q10 and Q5 is that BlackBerry has replaced premium material with plastic, even when we used it found that its keypad is also different as compared with Q10.
With this phone BlackBerry would like to come back in market with new BB 10 OS, QWERTY and affordable price.