Delta Electronics, a global leader in power and thermal management solutions has today announced the launch of its 500kVA Modulon DPH series uninterruptible power supply (UPS) and with this, company has achieved the world's highest per-rack power density while offering a range of benefits for mission-critical applications such as large data centers.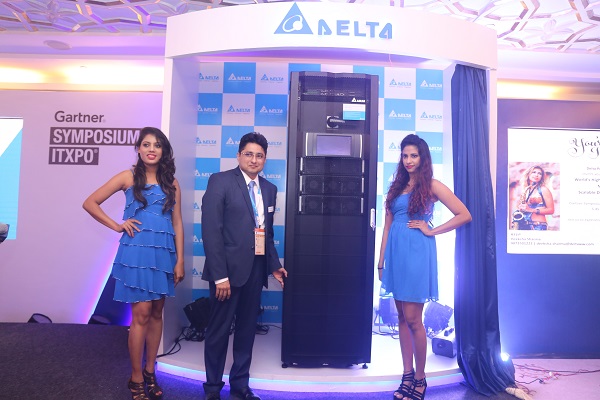 Delta's new double conversion UPS boasts the world's highest power density of 55.6kVA per 3U module. With its modular design, the UPS enables advanced control of power module redundancy as well as the ability to add capacity and pay-as-you-grow scalability. The Modulon DPH 500kVA UPS is the latest in its series, which includes 75, 150, and 200 kVA models as well.
This high density makes oversizing – one of the major drivers of excess datacenter cost – avoidable right from the design phase. Adding capacity later is simple and economical, in contrast with traditional monoblock UPS systems, which require installing enough power for the datacenter's maximum planned load right from the start. The high power density also means less space is consumed by power infrastructure, leaving more room for revenue-generating IT racks.
Highlights of the fault-tolerant design of the 500kVA Modulon DPH series UPS include power module redundancy and a dual CAN bus, onboard control logic, and self-synchronization. An added benefit of the adaptable modular design is that critical components are hot-swappable.
Parallel expansion and N+X redundancy with up to 8 units are possible. The system's hot-swappable architecture offers a 50% faster service time than required compared to traditional UPS systems. Together, these features make the DPH series appropriate for high-availability applications such as Tier IV datacenters. The latest UPS from Delta is also an ecological choice, with an AC-AC conversion efficiency of up to 96.5% in normal operation and 99% in ECO mode.
To make it user-friendly, the latest DPH model also comes equipped with a touchscreen, an environment management system, and a battery management system. The console's large 10-inch color touch screen allows operators to view event logs and access diagnostic information.