Its rainy season going on across India, and during this season you need to take extra care of your gadgets, and the one gadget which we all carry every time with us is our smartphone and it do require extra care as life without our phone is just like nothing, so its always a better idea to protect your smartphone from getting wet.
Many of youmight be using cases which protects your device from water or their are some zip-pouches available in market which you can carry with you and put your smartphone in it. But if you dont want to get into these things then here are some smartphone which are good choice during these monsoon season.
Its been one of the best smartphone out there in market which you can buy, it comes with 5 inch display screen, corning gorilla protection, powered by Exynos 5 Octa processor and 16MP rear camera.
Sony Xperia M4 Aqua :-
Sony has just announced just announced this smartphone in India, it comes with 5 inch HD screen, powered by 64-bit Qualcomm Snapdragon 615 Octa-core processor, and has 13MP rear camera, this device carries IP65 and IP68 rating which means its dust and water proof.
It comes with 5 inch FHD display screen with corning glass protection, qual-core Qualcomm Snapdragon S4 Pro processor clocked at 1.5 GHz with 2 GB. This smartphone is water resistance and can easily survive raining.
Samsung Galaxy S4 Active :-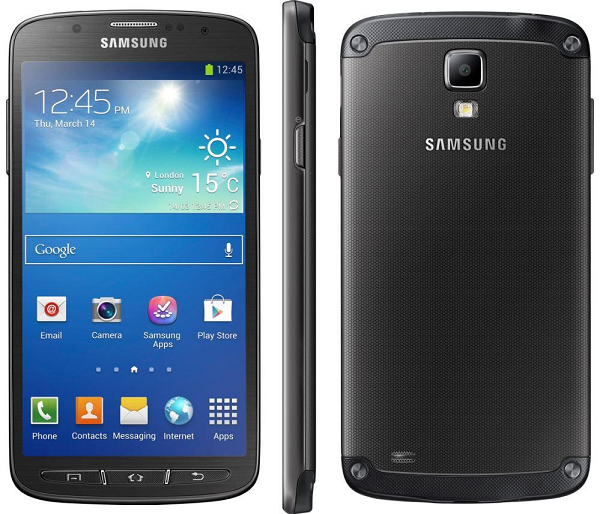 This smartphone comes with 5 inch FHD display screen, which is protected by corning gorilla glass, powered by Qualcomm APQ8064T Snapdragon 600 quad core processor along with 2GB of RAM. It carries IP67 certified rating for dust and water resistance.
This is an 5.2 inch smartphone which comes with Snapdragon 801 quad-core processor clocked at 2.3GHz paired with 2GB of RAM, it comes with 13MP rear and front camera and it has got IPX7 rating.
Moto E/ Moto G :-
As you know all above are high range devices but if you are looking for an entry level device then you could have a look at Moto E (Review) or Moto G, I know they are not water resistance but can easily survive splash. They come with a water-repellant nano coating and Corning Gorilla Glass that protects phone from damage.
You will find anti-smudge coating on the screen which keeps fingerprints away and you will get clear screen, on Moto E you have interchangeable bands which means you have have different and for this Monsoon season, say blue band, while Moto G also support interchangeable shells.
So that's the list from us, if you have some devices in your mind then do let us know through comment section below.