Its almost 1 month remained for the launch of Microsoft new OS, Windows 8, It comes with tiles interface and Windows Store too which allows you to download and install apps on your computer.
YouTube is the most popular video sharing and now there is app call YouTube player which allows you to watch, search and stream YouTube videos without opening any browser.
Like Windows 8, this app too has tile interface, which looks very nice while using or viewing videos.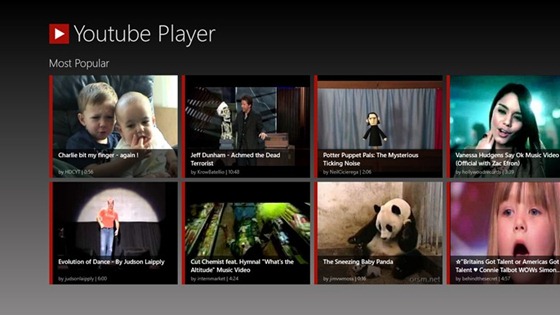 You can play music on this player on background too, means you can continue with your work and music or song will be played on background.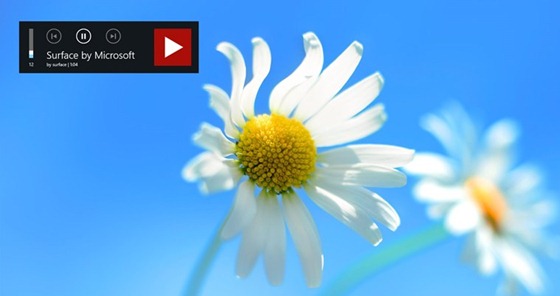 You use charm bar to search any videos, results are nicely shown with thumbnail of video so that you will get an idea about the video.
While playing video you will see description, Author, Rating and title of video, you can watch video on both normal or full mode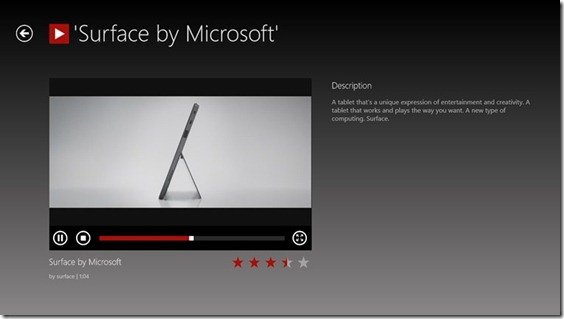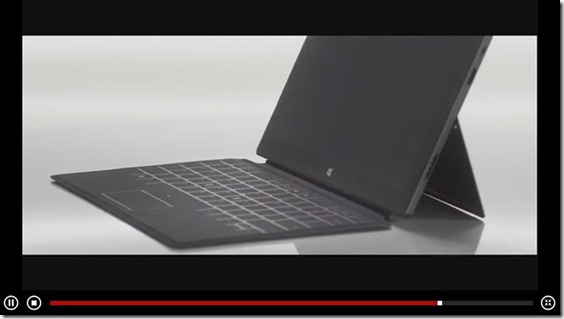 Features :-
Background playing,
Share videos with your friends, family,
Search on YouTube or watch videos from the "standard feeds"
Clear, simple and beautiful design
Add your YouTube-Account to show your favorites