Do you want to put shortcuts of your shortcuts of your favorite websites, files, or folder into the system tray of your Windows 7 then DanielNET @DA has created an awesome utility called WinThunder.
WinThunder allows you to put the Favorite Shortcuts, Files, Folders, Apps in Windows 7 System Tray, it also shows weather of your city in system tray, Even you can also put shortcut of your favorite websites.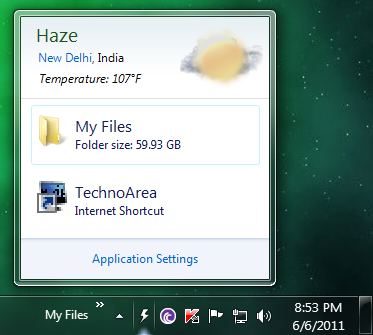 This is an portable utility means no need to install it, just extract it from ZIP and run exe file and that's it.
You may use following link to download it :-