We had already told you about Windows To Go feature which Microsoft has introduced in Windows 8. It allows you to use Windows using USB. But in Windows To Go Windows Store is not enabled by default, means you can install apps from store. Today we are going to show you how to enable it.
You can enable it using your Computer Policy editor, for this open run command, press Windows Key + R, now type gpedit.msc, now you need to navigate to Computer Configuration > Administrative Templates> Windows Components > Store.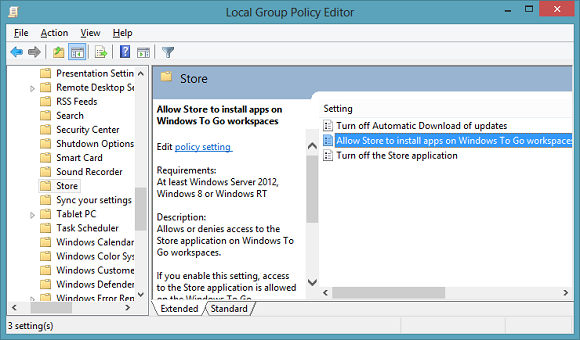 Now here you will find an option of Allow store to install apps on Windows To Go workspaces, just double click on it and enable it, once you enable it you will be able to Windows Store on your Windows To Go Workspaces.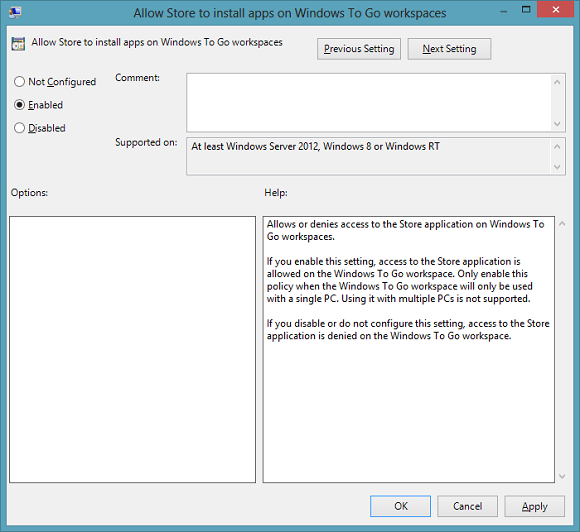 This only works if you are using Windows To Go on single pc, if you are going to use it on multiple pcs then it wont work.