Microsoft has released a developer preview version of Windows 8 for public some time back, this new OS comes with new UI and many new features in it.
Windows 8 has a new logon screen which is very simple and minimal too, if you want that same logon screen on your Windows 7 machine then you can use Windows8 logon for 7 created by PeterRollar at DA.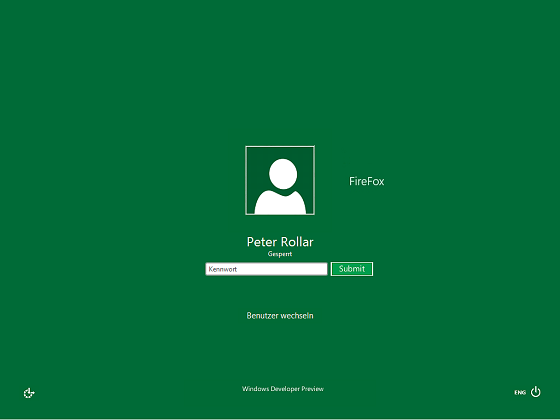 How to use it :-
Now once you had downloaded extract the files from it and then you will get 2 files, authui.dll, basebrd.dll,
Now open

%windir%system32

and then paste your extracted authui.dll here,
Now open

%windir%BrandingBasebrd

, and paste extracted basebrd.dll here,
That's it.
You need to take ownership of your system's authui.dll and basebrd.dll files before pasting new one, to do this just Download This File and then Take ownership right from your context menu.
After taking ownership, don't forget to make back up of them, you can rename them like authui.dll to autui.dll.backup or anything.
P.S. This logon screen can be used on Windows 7 SP1 only.