Almost all of us love taking pictures either from our camera or just by your mobile phone, and then try to add effect on or many times we wanna make a collage of all the pictures.
And if you wanna make collage of your pics then you can use some online or free tools like Picasa but they do not provide much functionality, so if you are looking for a nice tool then its Picture Collage Maker.
Picture collage maker is a basically scrapbooking tool which comes with lots of functions and templates which you can use to make your collage.
Recently we had got an copy of it for review, when you start it, you will find a window asking you how you wanna start start, you can either start with blank collage, chose a template collage, you can create you own template or use grid wizards where you can add photos or folders of it.
You will find lots of template on it, you can add any of your choice, there are template for Calendar, Photo Albums, Layout or for creating greeting card.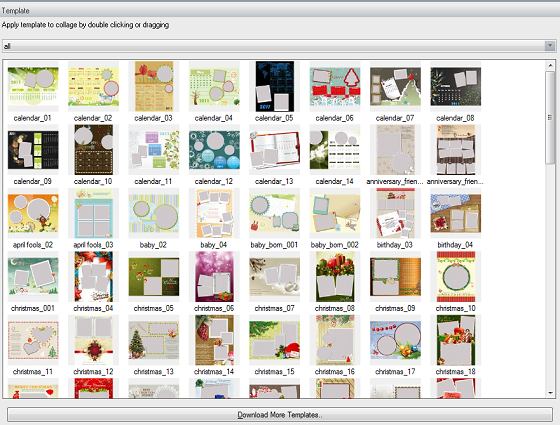 You can also add backgrounds for your collage too, there are lots of nice background available in it which you can use as tile at center or so on.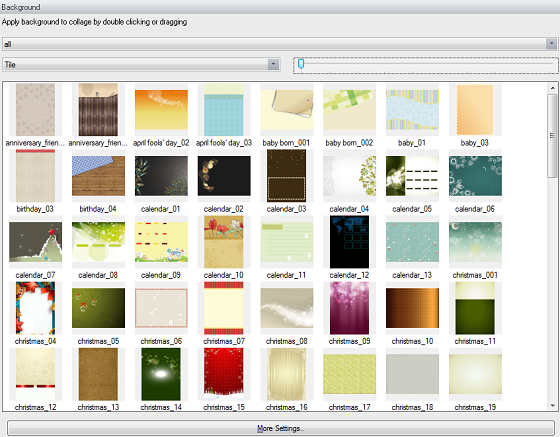 To create a collage you need to add picture or photos of you, to add photos you need to click on the Photo and then it will allow you to add photos to your collage.
You can also define mask for your each and every pic in the collage, Picture Collage Maker comes with lots of masks which will make your collage more eye catching.
If you you wanna add some frames to your pics then don't worry, you will find lots of frame, clip arts and shapes, in total you can create your beautiful collage in just few click.
You can define the size of your collage too, means if you need a big collage the just increase its dimension of if you need small then just reduce it.
Another great thing about this simple tool is that it allows you to save your collage as picture, means you can save it as JPEG or in PNG formats.
You can give a print command of your collage directly from it or you can email it too right from its interface.You can also set your collage as your desktop wallpaper with saving it or anything.
In total if you wanna create a greeting card or calendar then this tool is perfect for you, it provides lots of functionality and its very much simple too.
As you all know Christmas is around the corner, so that's why MountainPearl are providing some nice Christmas template for their users.
You can buy this awesome tool by paying one time fee of just $39.90.