Facebook has released Video Chat almost a week back and it is used by many users, If you are Opera fan like me then you must be disappointed.
If you try to use Facebook Video Call on Opera than Facebook will throw a error like below :-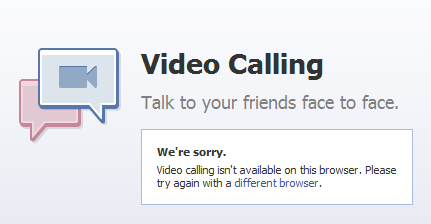 Why Opera Not supporting Facebook Video Call ?
Well answer is a bit technical, As you all know that before start using Facebook Video Call you have to install a plugin which is provided by Facebook itself.
Facebook has blocked Opera from its Video Call due the plugin problem in Mac OS X, actually the plugin of Facebook is FacebookVideoCalling.webplugin, but Opera only supports .plugin extension which is causing problem.
Now it is causing problem witrh Facebook script and it detects plugin failed, We are hoping that Opera Team will fix this problem in there next release.