Many times happen that you forget your phone at home or at office and you feared that someone will look into your phone, in that occasion you wish you can turn off your phone remotely so that you will on safe side.
If you too need a way to remotely turn off your phone then all you need is an app and a rooted Android phone.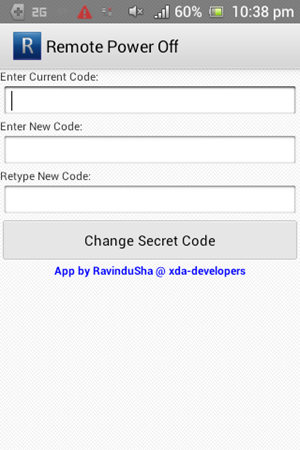 Download Remote Turn off and transfer and place this zip file on your phone,
Now enter in Recovery mode by :- Turn off your device, now press and hold both Volume UP and Volume Down simultaneously and then Power button, navigate to recovery mode using Volume button and use power button to select.
Now in recovery mode select option "install zip from sd card" and select Remote Turn Off and once packaged is flashed go back and select reboot system now.
Now once your device is rebooted launch app and select the code (case-sensitive) which you wish to use to turn off your device.
Send a SMS starting with your code to your device from any number.