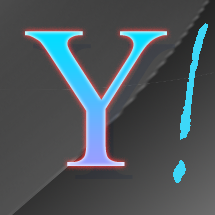 If you are using Yahoo Mail then you will see some upgrades in your mail account very soon, Yahoo is rolling out many changes for its 284 Millions users.The upgrade will be rolled out within the weeks.
According Yahoo this version will be the fastest and more spam free version, Followings were the main which we found in this version :-
Faster :- Yahoo says this version will be 2 times faster than earlier one, means fast emails and fast conversion.
More Spam free :- Yahoo says this version protects you more and reduce spam by 60%.
Unlimited Space :- Yahoo Mail provides unlimited space to you means you don't have to worry about deleting mails you, can store store as much as you want and forget delete button.This could be Yahoo's positive point as Hotmail provides only 5GB of space and Gmail provides 7.5GB.
Slideshow Inside Inbox :- Now you don't have to leave your inbox to see mails, Yahoo allows you to see slideshow of images inside Inbox,
Automatic Organizer :- Organizes lower priority messages like newsletters and coupons into folders, so you quickly see more messages from friends and family in your Inbox.
Attach Large Files :- Now you can attach files upto the size of 100 MB, whereas other mail provider provides attachment of upto 25MB.