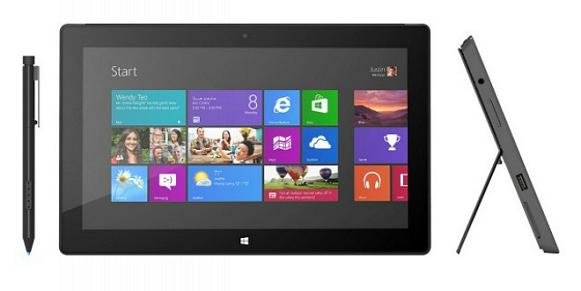 Finally Microsoft has announced pricing for its Surface Pro tablet which runs on Windows 8 Pro edition. It support legacy apps which you can download from web or from store. Surface Pro tablet starts from $899 for 64 GB edition and $999 for 128 GB model.
Microsoft has already announced pricing for its Surface RT edition which starts from $599, Surface RT runs on Windows RT edition, it is powered by an Nvidia Tegra 3 ARM processor, but on the other hand Surface Pro is powered by Intel Ivy Bridge i5 processor.
It has 10.6-inch Full HD Clear Type display with screen resolution of 2560×1440 pixels, a USB 3.0 port, It also comes with Palm block technology which means when you are using pen and if your palm touch tablet then it will ignore it.
Microsoft is providing touch cover with Surface RT but Surface Pro wont come with touch cover, so users has to get it separately. Microsoft has said that they will start shipping Surface Pro in January 2013.