Like previous version of Windows this time too Windows 8 doesn't allow you to install any third party theme in it by default. Actually Microsoft wants that its users only install themes downloaded from its official site.
If you want to install third party theme on your Windows then you have to patch some of your system files so that you can install and use third party theme.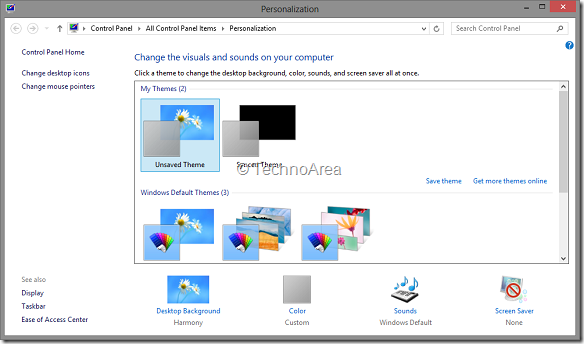 If you are using Windows 8 then you have to patch system files too, as Windows 8 is recently launched so its patching tool are in experimental phase but you can download and install them. You need to reboot your computer after installing it.
I had downloaded and installed them and they are working very fine to me. You can download them from below link :-