Apple's iPhone launch events are the one to which everyone waits for. As we had already told you that Apple is going to host its iPhone launch event on September 10 and we are hoping iPhone 5S, as per its track record. If you too waiting for this launch event then here are the few things which might comes in this new iPhone.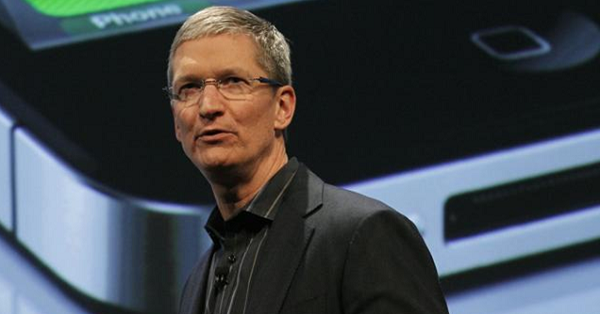 Powerful Processor
Processors are the main thing in any smartphone nowadays, the more powerful the phone is the more it becomes popular. We are are sure that iPhone 5S will be powered by A7 chipset and a more powerful GPU.
Same Screen But New Technology
Apple might use same 4 inch retina display screen with same 1136 x 640 resolution but we are expecting it will ship with Sharp's IGZO (Indium Gallium Zinc Oxide).
Screen can be upgraded in terms of terms of contrast, black levels or viewing angles.
More Colors
While the design of new iPhone will remain same but there are talks about more color option, specially gold one
Improved Camera
Leaks has suggested that Apple will improve its camera and this time it might get 13 MP camera with dual LED flash, sensor could be bigger with f/2.0 aperture which results in better photos in low quality.
Apple has told that iOS 7 will feature video recording @ 60FPS, which means we could see some slow motion tricks from Apple.
Improved Siri
Apple will surely improve its voice recognition SIRI, there are possibilities that Apple will introduce Siri in some more languages with more accuracy to understand.
Fingerprint scanner
Since Apple has purchased biometric company AuthenTec, there are lots of words that next iPhone will feature a fingerprint scanner on its Home button, recently we had seen leaks which suggest same.
Powerful Battery
Till iOS 6, it uses tombstoning technique, now iOS 7 now packs with full multitasking which means it needs more battery juice so we can expect powerful battery.
Cheaper iPhone
As there are leaks for iPhone 5C, we had already seen multiple leaks which suggest iPhone 5C will comes with plastic chase with polycarbonate back. This phone will comes in variant colors. This phone will features specs almost similar to iPhone 5 but comes at less price.
Discontinuation of Older Models
If Apple launch iPhone 5C then its possible that Apple will discontinue older model like iPhone 4 and iPhone 4S and put more focus on iPhone 5, 5S and 5C.