As you all know that I had just switched to Outlook after using Mozilla Thunderbird over 5 years.
The main problem I faced in Outlook is that it cant detect my Google Apps accounts server which Thunderbird did, So in that case I had to manually configure the servers.
If you also facing such problems then here is the solution :-
Launch Outlook and the click on File –> Info and then click on Add Account,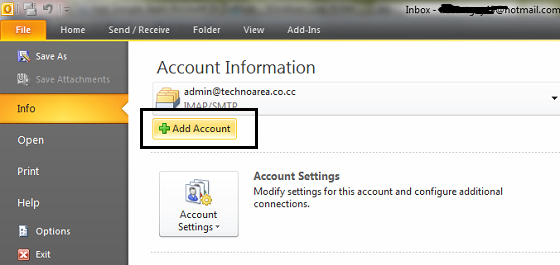 Now a new dialog box comes which ask some of your information, just click on Manually Configure Server Settings,
Name :- Your Name

Email Address :- Google Apps Email Address which you wanna add,

Account Type :- IMAP,

Incoming Mail Server :- imap.googlemail.com

Outgoing Mail Server :- smtp.googlemail.com

Username :- Your Full Email Address which you wanna add,

Password :- Your Password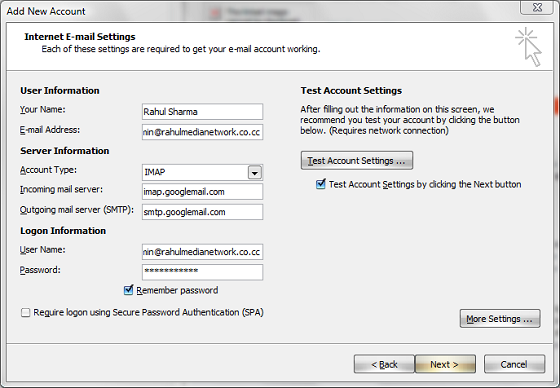 Once you done click on the More Setting button on the right side on the same window, in Outgoing Server Tab check option saying My Outgoing Server (SMTP) Requires Authentication,
Now Click on Advance Tab and
Incoming Server Port :- 993,

Encrypted Option :- SSL

Outgoing Server Port :- 465,

Encrypted Option :- SSL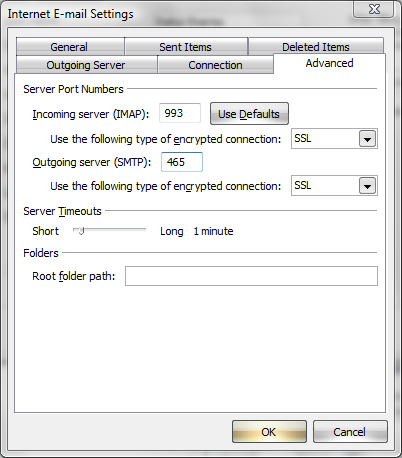 That's it now click OK and then on Next, Outlook will test setting and if you had followed above steps correctly then Outlook will add your Google Apps Account.