Nowadays most of us had lots of gadgets in our hand or in pocket like multiple mobiles, PSP, iPod and so on, managing them is not an easy task but what's more painful is to manage all of their chargers.
If you take my personal experience then I had three mobiles and one iPod and when it comes to charge them then you will find bunch of cables laying by the side of my table which is bit odd and believe me it doesn't look good at all.
Now here comes a IDAPT i4 desktop charger which allows you to charge up to 4 device at the same time and save you from wires tangling.
I loved the design of IDAPT i4 desktop charger, its just 1.26×6.65×5.31 inches and weights just 300 grams, its designed as upside-down topless pyramid, its body is fully made of plastic but trust me doesn't feel cheap at all.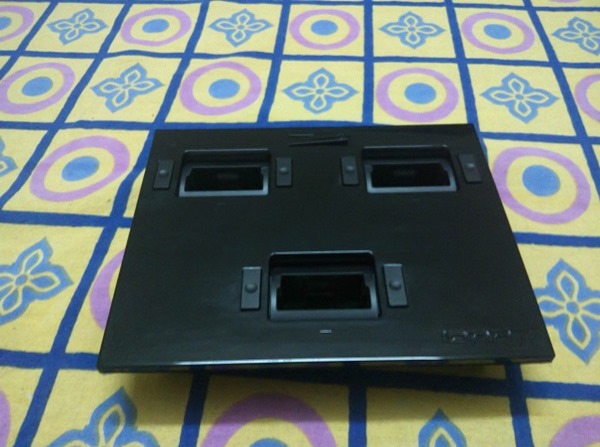 At top you will find a power button and three and three modular charging-tip pods, each having two eject buttons at its side and a LED indicator at front which turns red if its charging any devices or else remains green.
On right side it has a USB port to charge fourth device and a detachable cable port at back which goes into your wall for power supply.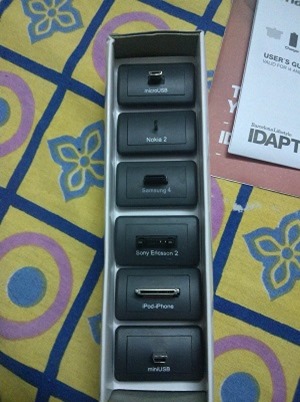 In box it comes with 6 charging tips, like outdated Nokia, Sony Ericsson, and Samsung tips along with iPhone/iPod, micro USB, and mini USB, you can buy additional tips anytime.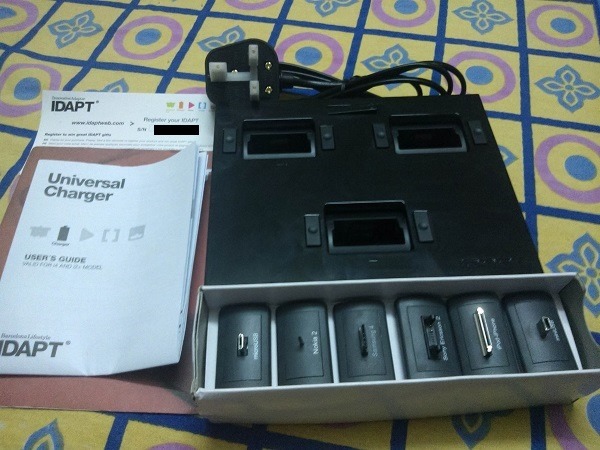 Whats in IDAPT i4 Box
Idapt 4 charging unit
Power Cord
User Guide
What we liked in IDAPT i4 :-
Small and compact
Nice design
6 different tips
Charge up to 4 devices at the same time
Easy to change tips
What we didn't like in IDAPT i4 :-
IDAPT should had dropped old tips like of Sony or Nokia's and should provided model tips like Apple's lightening connector
Final Words :- Its an nice product which can save your lots of space and makes your place clean by removing those tangling wires. You can get this portable charger for Rs. 3247.49 or $59.99 on MobileFun.
IDAPT i4 Desktop Charger Review
Reviewed by
Rahul Sharma
on
September 08 2013

Rating: