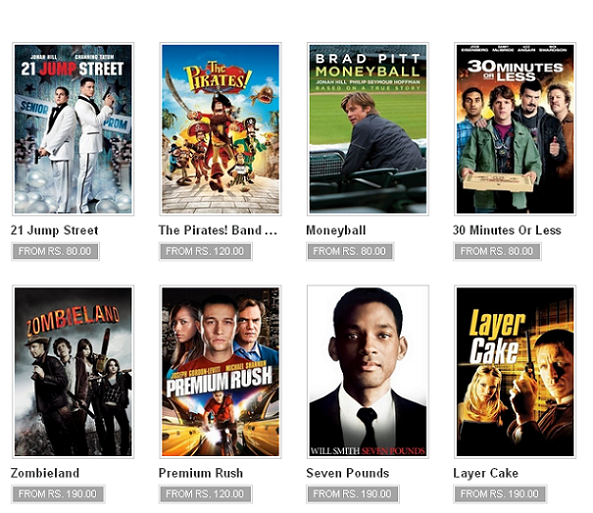 It seems that Google is considering India as a good market for its products, last month they had launched Play Books in India, few days back they had launched Nexus 7 and now they had introduced Google Play Movies too.
Both Hollywood and Bollywood movies are available on the store, both SD and HD movies are available. Indian users cant buy or watch TV shows, they are restricted to US only. India users can buy or rent movies using their Android devices or computer. You can either stream or download movies so that you can watch them on offline mode.
Movies on Play Store are little cheaper as compared to iTunes store if you are buying or purchasing them, on the other hand rental price are sames as on iTunes.