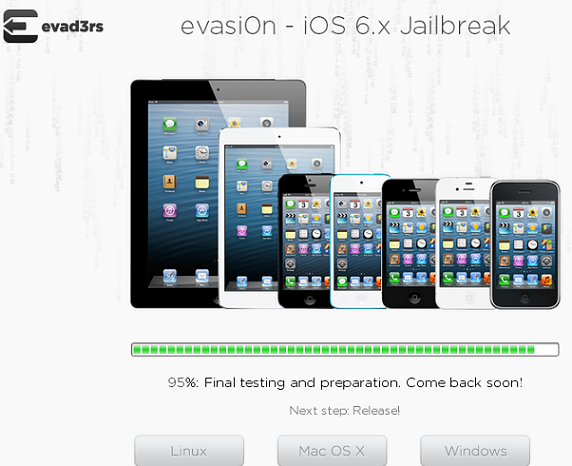 Finally the wait is over for those running iOS 6.x on their iDevice like iPhone, iPod, iPad or iPad Mini as evasi0n team has announced that they are going to launched untethered jailbreak for iOS 6.x on Monday.
Team Evasi0n has made this announcement on their twitter account :-
Final count down toward tomorrow's release has begun!
Progress bar on evasi0n.com is showing 95% of completion with next step as Release. This jailbreak will be compatible with all iPhone, iPod touch, iPad and iPad mini models running iOS 6.0 through 6.1.
Many users of iPhone 5 are waiting for this jailbreak tool so that they can install third party apps on their phone. Tethered jailbreak is already available but this is the first Untethered jailbreak tool which going to be released very soon.