Few months ago Google has enable 2 step verification on its email service Gmail. It provide a extra level of security on your account. In this system to access your account you not only need password but also a extra code which will be sent to you over your mobile phone.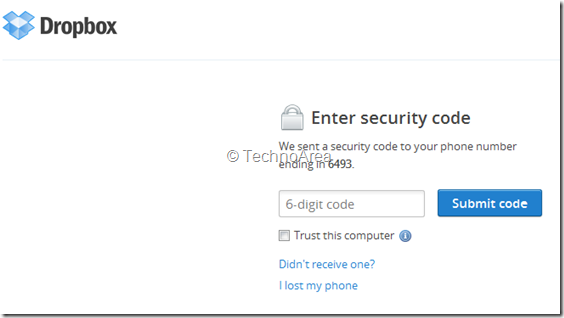 Dropbox has done same and introduced 2 step verification for its users too. Now if you wanna login to your account via web or wanna link a new pc, tablet, or mobile phone then also you are required to provide some extra code while login.
If you wanna enable it then you had to navigate to Dropbox, you will find 2 Step Verification option at bottom, click on enable to Start over, Dropbox can generate your security code in 2 ways, either you can link your mobile phone with it and they will send security code to your phone, or you can download their Authenticator app (available for Windows Phone, iOS, Android, and BlackBerry) and generate security code on your phone.
Dropbox will also provide you a emergency backup code, which you can use if you lost your phone and wanna access your account to disable 2 step verification. You can write it down somewhere or take a print out of it.