Last month, South Korea based company, LG has launched a new and first of its kind of smartphone, the LG Wings which comes with swivel screen phone in a global event, and now company is bringing this device to India. Company has sent out the media invites for an event which is going to happen on 28 October in which company is going to launch this all new smartphone, however invite does not mention any smartphone name, invite just says #ExploretheNew, but the shadow in the background of the image is more than enough to give us a guess which phone is going to be launch on 28 October.
At first sight, LG Wings looks like any other smartphone, but just a thick and heavy phone, because it comes with dual screen and one of the screen can be swiveled to 90 degrees, which gives it a completely new and unique design.
Company claims that LG Wing can last up to 200,000 turns, and the secondary screen which is placed at the bottom of the main screen has Poly-oxy-methylene (POM) coating on it prevent it from getting damaged or scratched from the main screen while turning it.
Company also claims that this phone has is equipped with a hinge which has dual-spring and dual-lock mechanism that allows the main screen to rotate. There is also a hydraulic damper to reduce shocks when operated.
Must Read – LG Wing 5G; Specs, Features And Details
When it comes to specs, LG Wing comes with a main 6.8-inch curved P-OLED display which is an Full HD+ resolution having aspect ratio of 20.5:9, on the other hand, we have secondary screen, which is bit smaller at 3.9 inches, it is an FHD+ G-OLED panel with aspect ratio of 1.15:1.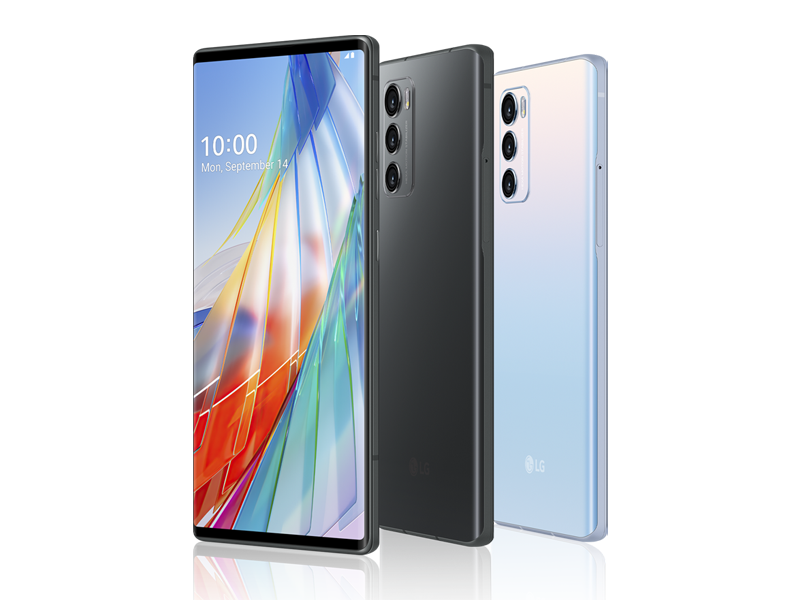 Under the hood, it is powered by Qualcomm Snapdragon 765G SoC along with 8GB RAM and comes with internal storage of 128GB or 256GB.
When it comes to camera front, it has triple camera setup at the back, 64-megapixel primary camera, a 12-megapixel ultrawide camera with support for swivel mode for taking photos when the screen is rotated and a 13-megapixel ultrawide camera.
LG Wings is the first LG smartphone to come with motorized pop-up module, it has a32MP front facing camera.
It houses a 4000mAh battery, which supports wireless and fast charging. LG Wings runs on Android 10 wrapped under companies own UI.