Google has launched ChromeCast which is a tiny device and allows you to stream internet videos on your Televisions, it's a nice device as it just cost $35 and can be beneficial for those who want to play Netflix videos on TV. But at this time only few apps work on ChromCast and as Google Cast SDK is still in beta phase we need to wait a bit more to get more apps. As Google has launched ChromeCast hackers has started figuring out the way to root it.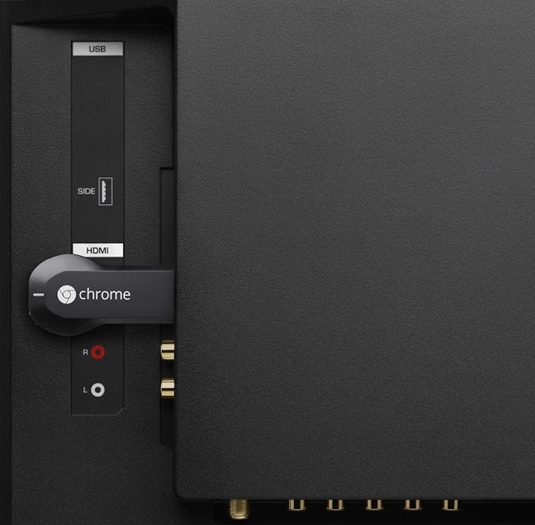 Now a XDA forum member, tchebb, has releashed a new tool which he is calling FlashCast which is more or less like an update.zip file which we use to root Android smartphone. What you need :-
A Chromecast with a vulnerable bootloader
The latest version of FlashCast
A USB drive (minimum size 128MB) which you are willing to have erased
A powered Micro-USB OTG cable
Once you had all stuffs with you we need to flash USB drive, for this we need to write .bin file from downloaded ZIP to USB, simply copy pasting will not work. If you are on Mac or Linux then use DD command and if you are using Windows then you should use Win32DiskImager. Once you had written .bin file to flash probably your OS wont recognize it which means you are on right track. Now we need to boot ChromeCast from drive for this
Connect the male end of your Micro-USB OTG cable to your Chromecast.
Plug your USB drive into the USB-A female connector of the OTG cable.
Simultaneously hold the button on your Chromecast and connect the Micro-USB power connector to the female Micro-USB port of the OTG cable
If you had did everything correctly then you will see red light on your ChromeCast for almost 9 second and then it will turn into white and on your TV you will see FlashCast logo which stay there for some time and then your Chrome cast will reboot.