Uploading images is a little lazy work (atleast for me) because first you have to decide which one to upload and then select a image uploading tool Or open your browser and upload them one by one.
It is annoying when you have to upload just one Or two image because for one image you have to go through such long process.
But if you can upload it right from your context menu??
Rightload is a freeware application which do this work for you.It uploads the image on Facebook, Flickr, Tinypic, Imageshack, FTP and HTTP Servers.
All you need to do is select the image  right click on it and select the site where you wanna upload it.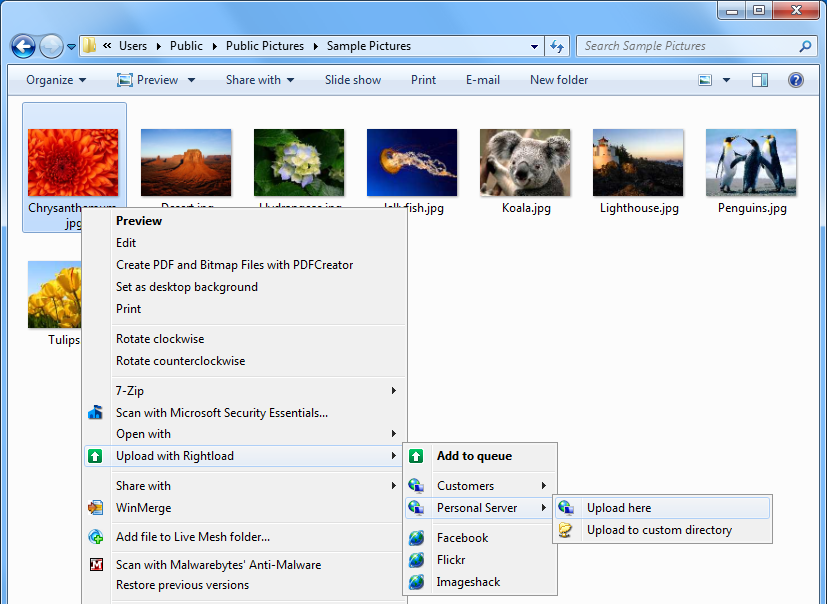 After that it will start uploading image to selected site.
After uploading it will show you a link just click on Copy to Clipboard Or Ctrl + Click on the link to copy it.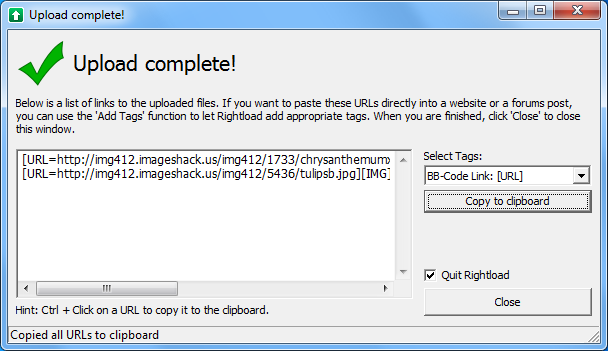 Now open your browser and login to your Facebook account.Now navigate to Photos -> Rightload Album and just approve it to appear on your wall.
You may use following link to download Rightload:-