After so much of rumors and leaks, today Samsung has announce that they will launch wearable smart watch Galaxy Gear next month in IFA berlin along with Note III.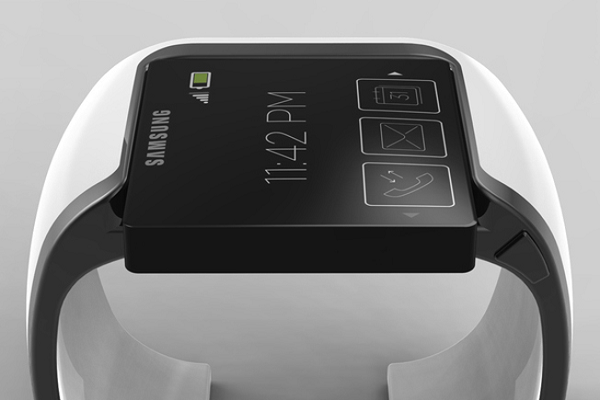 Lee Young-hee, executive vice president of Samsung Mobile, in an interview with The Korean Times confirm that Galaxy Gear will be launch next, this device will not have a flexible display. He further said that this device will run on Android and will work as enhancement to smartphones.
As per rumors till now, this device will have 2.5 inch square display screen with 320×320 pixels resolution. It will be powered by dual core processor might have a camera at its strap.
This will comes with lots of apps like fitness app. For connectivity it will have Bluetooth 4.0 LE and NFC.
Till now only Sony is the leading player in smart watch as they has recently launch SmartWatch 2, but in coming days Samsung, Apple, Google and LG are expected to launch smart watches too.