There is no doubt that Orkut is losing popularity as Facebook and Twitter is attracting users and Orkut team is adding some new features to keep its users.
Recently Orkut had added a Like button that will allows you to quickly response to your friends activities.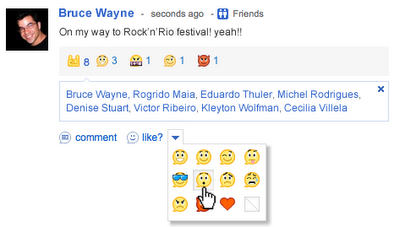 It seems that Orkut is borrowing looks from Facebook, first they made a new UI which looks like Facebook, then it allows you to post comment on your friends updates and now Facebook like "Like Button".
The different is that in Facebook you use like button if you really liked your friends story but in Facebook you can response via Smiley's, Even you can find extra "smileys" if you type in the right code in the comment field
P.S. You have to switch to New Orkut To Use This Features