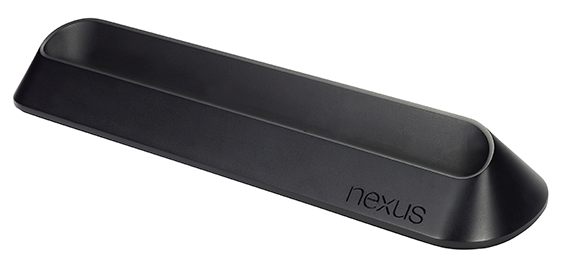 Google and Asus has launched Nexus 7 tablet long time ago, its one of the best Android table out there in market. We also got one for us and like all others we had felt a need of dock for it, there is lots of docks available out there but we were missing the official one.
Now Finally Official dock for Nexus 7 is available in Google Play for $29.99 and you can order one for you and it will be shipped to you within 2 weeks.
This dock is expertly angled for optimum viewing of your Google Play movies and television shows. It comes equipped with an audio jack that is ideal for a powered speaker system.
Specs :-
DIMENSIONS :- 220(L) x 65(W) x 30(H) mm
COLOR :- Black
WEIGHT :- 280g
DC INPUT :- 5Vdc/2A
AUDIO OUTPUT :- 3.5mm jack, line-level (analog)
POWER I/O :- Micro USB
Due storage of supply this dock is not available world wide, you can check your country specific Google Play store and let us know what you feel about it.