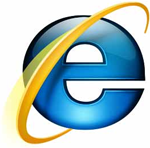 Microsoft is going to release IE9 tomorrow for public, but as you know JAPAN is going through a huge disaster as a massive Earthquake hit it on Friday and the Tsunami also came.
Microsoft had said that due network bandwidth load is the main reason for it.Further Microsoft said that :-
Microsoft Japan, this time due to the earthquake, and to reduce the load on network bandwidth has become a critical communications infrastructure, including consideration of saving the company activities, March 15 (Tuesday) at 1:00 pm (Japan time) had been scheduled to date browser, Internet Explorer (R) decided to postpone 9 of the Japanese version of the retail offer. (Other than the Japanese version will be available as scheduled)
The new date for delivery as soon as I guide decision while watching the recovery status.

In conjunction with this, March 17 (Thursday) We also postpone or cancel the decision of the retail offer commemorative events are scheduled. We also guide decisions about again.

And apologize for any inconvenience that the great determination this time to everyone, thank you for your cooperation and understanding of everyone understanding.

Recovery as soon as possible, We wish.
Other version wont be affected and go on as scheduled.