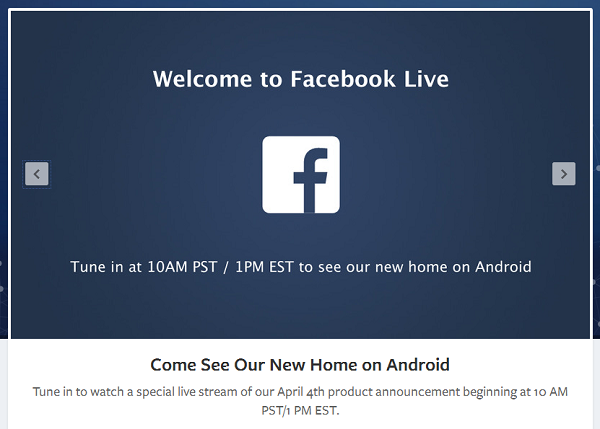 After so much of rumors and leaks finally Facebook is going to announce its new home on Android tonight. If we look into its invite then it says NEW HOME ON ANDROID.
Some leaks are saying that Facebook could launch a phone with HTC and other leaks are saying that it could be a new Android Facebook launcher.
If you too want to stay updated then you could follow some live blogs or if you don't want to follow live blogs then you can watch live streaming of Facebook announcement.
Facebook will live webcast its announcement on live.facebooklive.com.
Live streaming will starts from 10 MP PST/1PM EST, for our India friends it will starts at 10:30PM tonight.