SkyDrive is a way to backup your files and folder, After installing it you will see its icon on your system tray, you can double click on it to open your SkyDrive folder. You can put any file or folder in that folder and it will start uploading it.
But are you looking for more simple way? What if you can upload or send files or folder by just an right click?
You can add SkyDrive option in your Send To context menu so that you can upload files right from your context menu.
To get this first launch your run command and launch :-
C:Users<Username>
Now right click on SkyDrive folder an create its shortcut :-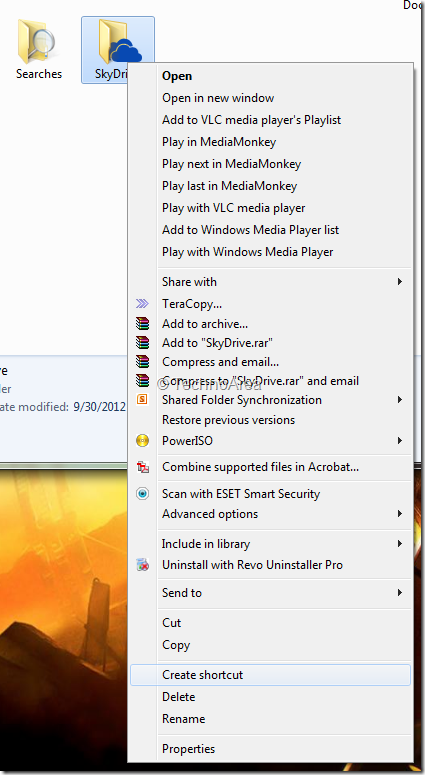 Now again launch run command and open :-
%appdata%MicrosoftWindowsSendTo
Now you need to copy and paste that shortcut here and you are ready to go. You will now see SkyDrive option in your Send To context menu.