Suppose you are using a Wireless connection but speed is not good on your laptop, then you plugins your wired network so that speed will increase and you can work faster.
But after using for few minutes you will realize that your laptop or desktop is still using Wireless connection instead of wired one because by default Windows use Wireless connection if both are available.
To change this you have to open your Network Connection wizard by typing ncpa.cpl in run and then navigate to Advance-> Advance Settings.

In Advance Settings you will see all connection listed in priority ways, you need to take your Ethernet connection at top so that Windows select it instead of Wireless.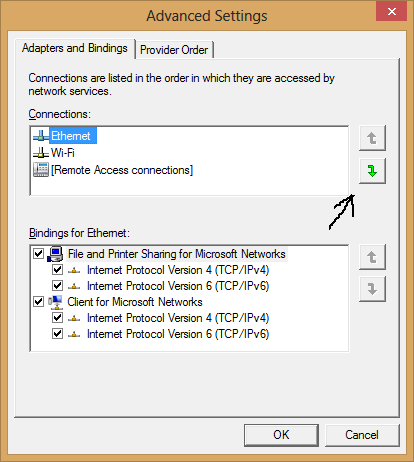 At last click OK and you are done.