No doubt on that TweetDeck is one of the best Twitter client for Windows users. But as few months back when Twitter had acquired it, they had killed this awesome app.
Earlier TweetDeck was available in Adobe Air version, but now if you want to download then you will get EXE file for Windows or You can get separate version for Mac from Apple App Store.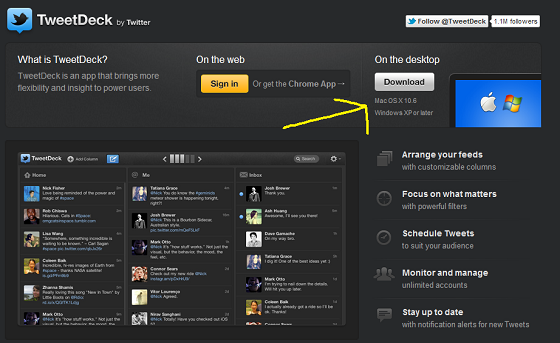 But if you wanna enjoy your old Adobe Air version on your computer then you can, first simply download and install Adobe Air from HERE.
Now visit OldApps and download the TweetDeck 0.38.2, its an Adobe Air version which is released October 2011, means before Twitter had acquired it.
That's it, now install it and enjoy your old TweetDeck in your computer.