As we all know that Windows 8 comes with many enhancements and new UI, Microsoft has removed Start ORB button from it but there are few guys who like start menu to navigate through programs and we had already shared cool utility Start8.
But there are some guys too who like classic start menu too, and for them here is Classic Shell which allows you too get back your classic start menu back in Windows 8 Consumer Preview.
If you are using Windows Vista, Windows 7, Server 2008 and Server 2008 R2 and want classic menu in them then you can use it on them too.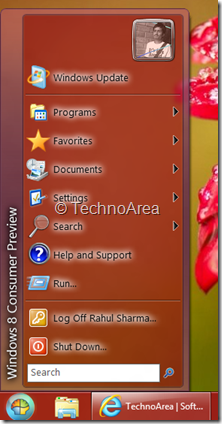 By default when you install, it will overwrite your Windows Key function and when you press Windows Key it will open Classic Start Menu, you can anytime change it. It supports lots of skins, 2 column menu, items to be included and so on in setting. Just right click on Start ORB and select settings and start experiments on its look.