We had already told you that Google is making a OS, named Chrome OS, this OS is first made for Netbooks an after that for desktops (not officially confirmed).
Now here is a chance for you to get a test/review drive of Google Chrome OS netbook,If you live in US, are a tech geek, and are 18 years old, then you might get it from Google.
All you need to do is just open THIS PAGE, and tell what kind of computer user are you.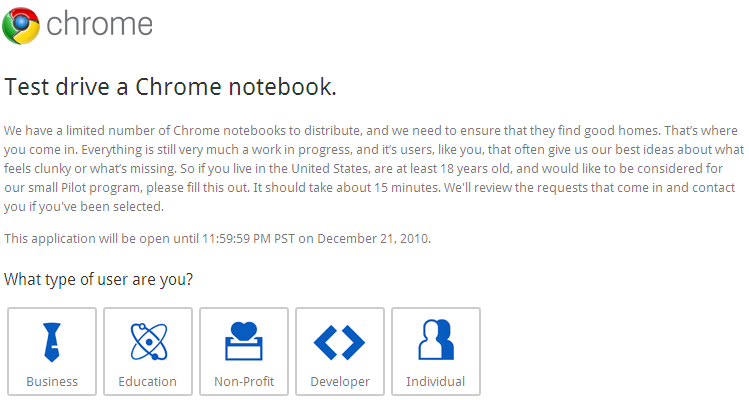 Now according to your USER selection a long form will come up just fill it up and submit it.The form is open till 1:59:59 PM PST on December 21, 2010.
After completing above step cross your finger and wait for the reply from the Google,If you were selected then they will mail you back asking US based shipping address.
PS :- If you are outside US and still wanna test this netbook then you may apply and give the address of your relative who lives in US and may soon visit your country and bring that netbook with him.