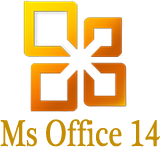 There is no doubt on that MS Office is one of the best office suit available for use, you can perform lots of activities on it.
But if you have work only on MS Word and MS Excel then you might not want to purchase that costly software, you can take a look at our
Do you know that there is a free version of office too, yes its starter edition, it actually comes pre-installed on new computers with OEMs, This MS Office 2010 Starter Edition consist of only MS Word and MS Excel.
Till now this version is not available for download, but now you can download it and install it on your Windows Vista or Windows 7 computers.
This starter edition doesn't required any product key, so it will not ask you for any key or so at the time of installation.
Download (English) | Download (German) | Download (French) | Download (Spanish)
P.S. Office Starter consists of Word Starter and Excel Starter only, reduced functionality versions of Microsoft Word and Excel with advertising. It does not contain Microsoft PowerPoint, OneNote, or Outlook.
Thanks to Martin for sharing this….