Google is set to hold its Google I/O event today, Google I/O is an big developer event which is hold by Google, in this year event it is expected that more than 5000 developer will attend this event.
We are hoping to see some big announcement in this event like Google could announce Nexus Tab, a Google's own Tablet, latest version of Android Jelly Bean aka 4.1 and much more.
Google is going to announce Nexus Tab in such time when Apple's tablet iPad is ruling tablet market, Microsoft has also announced its own tablet, Surface which will run on Windows 8 Pro and RT.
So if you too wanna live streaming of Google I/O keynote then just head to following address and you could stream live event.
https://developers.google.com/events/io/
If you wanna know when event will start as per your country or city Time Zone then take a look at the below chart :-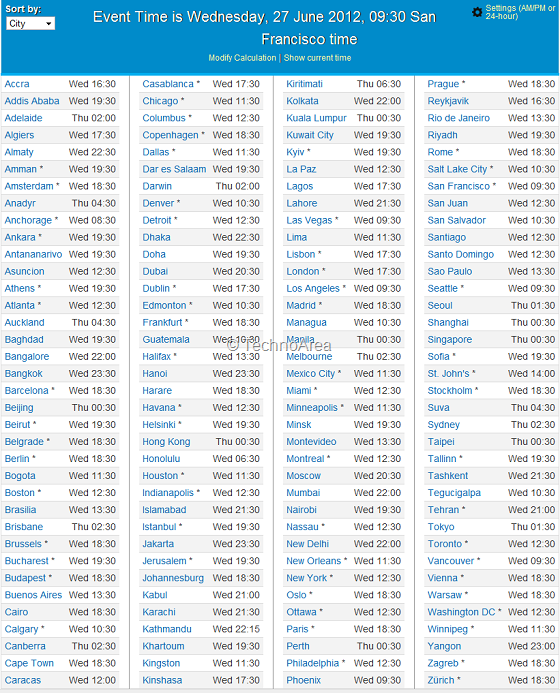 [*] means the time shown has been adjusted for daylight saving time(DST) or summer time.