We all love to share images or photos online. For sharing photos online we can either upload them on our Facebook or Twitter account. But many time times we need to upload photo on internet and share them with people who are not on my social network account.
For this we can upload photos on any photo sharing sites which ask you to browse and upload photos, but on this you have to make account and them browse photos from computer and then upload.
But if you are in hurry then this will take time, Snaggy is a nice web site which allows you to upload photos by copying them on your clipboard. You can select photo on computer copy them using Ctrl+C and then open web site and paste it as Ctrl+V and it will upload your photo.
This site works on HTML5, so you need to use HTML5 supported web browser like Google Chrome or Mozilla Firefox. If you are using browser which don't support HTML5 then it will use Java and ask your permission to use it.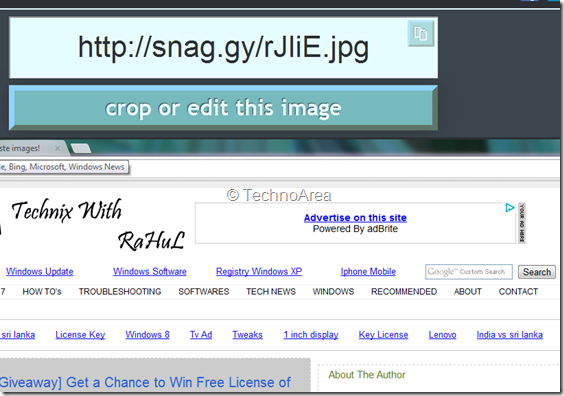 Once your photo is uploaded you can edit it, you will find a basic editor which provide Cropping, Pencil Tool, Text and Rectangle. It will provide short url so you can share it on Twitter too.