Nowdays there are lots of sites which contains spam Or Malware which could be dangerous for us so its better to scan a suspicious site before visiting it.
VirusTotal is a free online service which scans the site against several URL analysis tools like Firefox, Google Safebrowsing, Opera, Paretologic and Phistank.
For this visit Virus Total,at the home page you will see a option of Submit A URL click on it then it ask you for a url to analyze, finally click on Submit button.

After few time it will shows the result got from various Analyzing tools,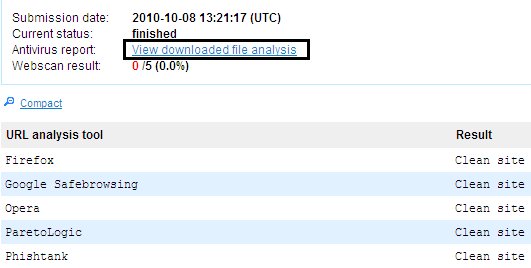 If you click on View Downloaded Files then it will check the sites contains with 40+ top security software's like Kaspersky, AVG, AnitiVir, Avast etc.
If no Antivirus shows any wrong result then the site is safe to browse.