Just few moments ago Microsoft has officially announced Surface Pro 2 tablet, although there were many leaks earlier which spoiled surprised somewhat
This tablet comes with numbers of hardware improvements. It runs on full version of Windows 8.1, which Microsoft is expected to release next month for public.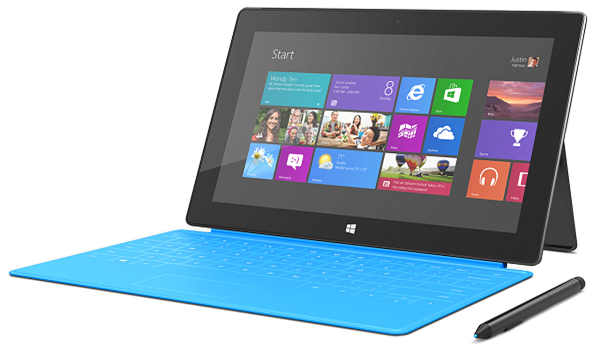 Surface Pro runs on new Intel Core i5 Haswell processor. Microsoft claims that the Pro 2 is 20% faster than the original Surface launched last year, there is also a 50% increase in graphics performance.
This new Surface Pro 2 tablet comes with an improved battery, which company claims that battery life has been improved by up to 60%, battery life was the major problem in original Surface tab which was found by many users.
As we had seen first Surface Pro, this new model also features a digitizer pen and a dual-stage kickstand which improves viewing from different angles.
Microsoft has  announced Surface Docking Station for Surface Pro 2. This Docking Station has 4 USB ports, Mini Display Port, Ethernet port, and audio in and audio out. Surface Pro 2 can support up to 3840 x 2160 resolution on external displays.
Microsoft has also announced Type Cover 2 which are exactly 1 millimeter thinner than the previous earlier Type Cover, and this one has also got backlit and completely silent. The Type Cover 2 will be available from next year.
Both the Surface Pro 2 and the Surface 2 will comes with "Best of Skype," which allows you to make free international calls and free Skype Wi-Fi hotspot access for a year.
Surface Pro 2 will be available in 4 variant, 64GB or 128GB of storage with 4GB of RAM, and 256GB or 512GB of storage with 8GB of RAM.
Preorders will starts from 8AM on Tuesday, September 23rd. The Surface Pro 2 will be available from October 22nd starting at $899.