It seems that Apple is considering Indian market as a nice place to sell their devices, see iPad 1 comes to Indian market after 10 months, then iPhone 4 comes after a year and then iPad 2 comes just within 2 months.
Now its hardly a month when iPhone 4S went on sale on US markets but its has been launched in India and again Airtel and Aircel are selling it.
The look of iPhone 4S is same as compare to iPhone 4, some hardware were changed like camera and processor, but the main feature of iPhone 4S is its voice assistance tool called Siri.
Siri allows you to do almost any work by just commanding it through your voice, In India Apple is selling iPhone 4S at a very high price, almost at $1000.
But due to Indian Accent it doesn't seem to work here in India, many users in India has bought it and they are facing problems to get it work.
Even Apple has detected the problem and silently removed it from their website, see screenshot below :-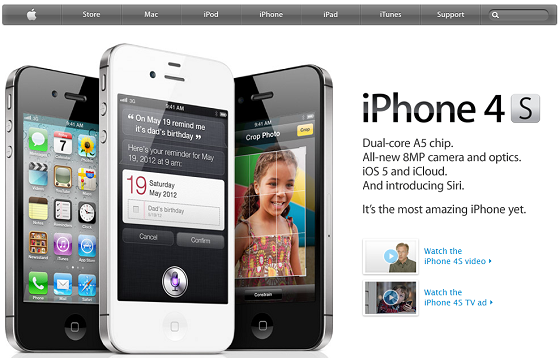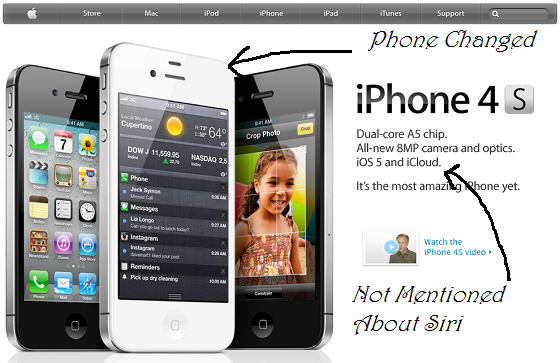 As you can see difference in above screenshot, so it seems Siri is not working in India, Let me tell you that Apple is still developing Siri so we can hope it will work very soon.
All iPhone 4S available in India has this Siri feature but its working is in question.
You can share your views with us using comment section below.
Thanks to Amit for sharing this…..