Many times we need to hide some folders or files so that others who are using same computer wont be able to see our files and folder.
But what if you wanna hide all of your drive and don't wanna let others to see it. Well if you had some private data on your hard disk and you are going to hide it whole then here is a simple way :-
Open you command prompt by typing CMD in run command,
Now type Diskpart on your command prompt,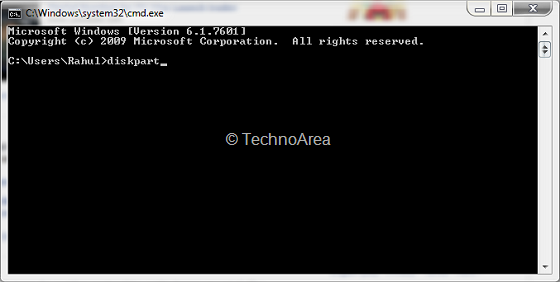 On Diskpart window type List Volume to get the list of all attached drives with your computer,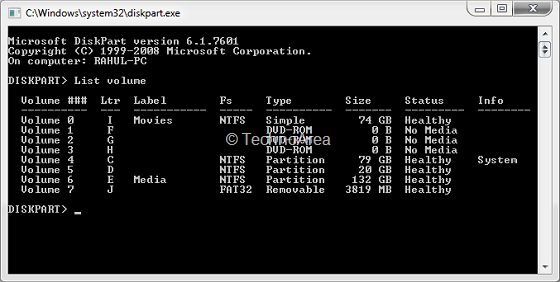 Now carefully take a look at the volume label of your drive which you are going to hide,
Now type Select Volume 7 (replace 7 with your own volume label),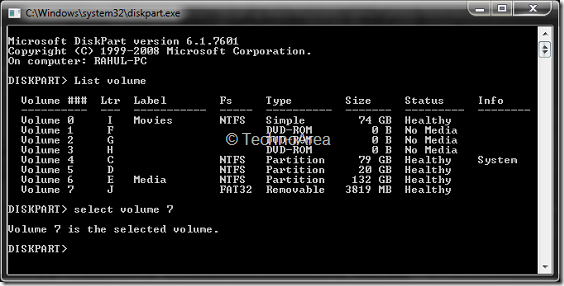 Once your volume is selected type remove letter J (replace J with your drive letter which you going to hide).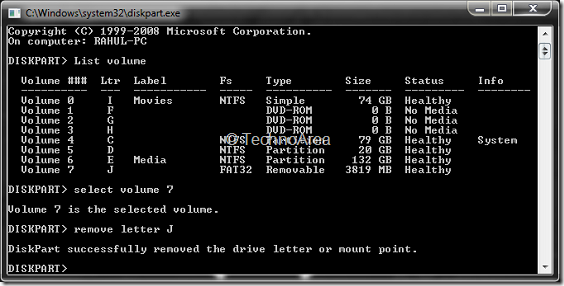 That's it your volume will be hidden now.
If in future you wanna show that drive then follow 1 to 5 steps as it is and then right assign letter J to get it back.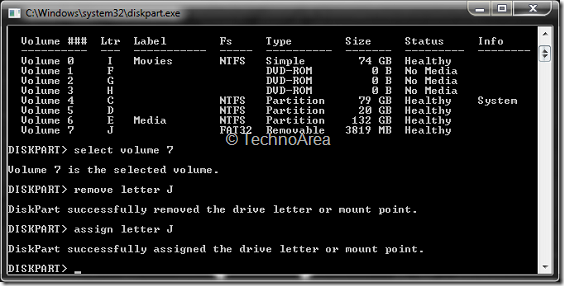 You can take a look at the video below to know more :-