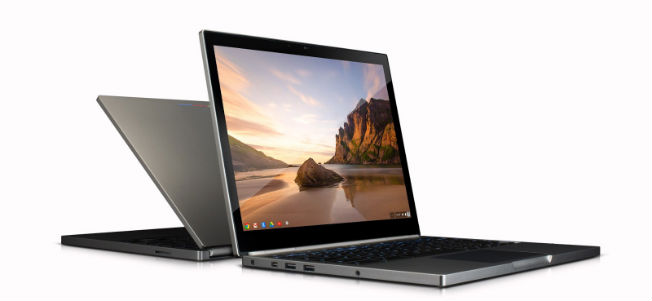 Finally Google has launched its new Chromebook Pixel which comes with touchscreen, Google has priced it at $1,299. This high end laptop has 12.85 inch touchscreen which has 2560×1700 screen resolution with 239ppi.
It is powered by 3rd generation Intel core i5 processor and has integrated Intel graphic card, it comes with 4 GB of RAM and for storage it has 32 GB of SSD and offer 1 TB of Google Drive storage for 3 years but Google hasn't mentioned the price which user will have to pay after 3 years.
This is first laptop which Google has designed and made by themselves as earlier Chromebook was manufactured by its OEM partners. This Chromebook pixel will run on Chrome OS which is a web browser based OS.
This laptop comes with brand new screen resolution which makes every single pixel invisible to naked eyes, very similar to Apple's retina display.