Recently both Instagram and Twitter (Vine) has launched there own video service which allows you to record and share short videos,
Creating videos is very simple and you can share them on your timeline like you share images earlier. But in Instagram when you open up your profile and if your friends has shared videos then it will be played automatically when you scroll down.
This is annoying as it distract you and you could miss any important thing. If you too wanna disable it then here is a simple tweak.
On Android :-
On your Android phone, launch Instagram and click on top right corner icon, it will show all options, just uncheck Auto Play video option.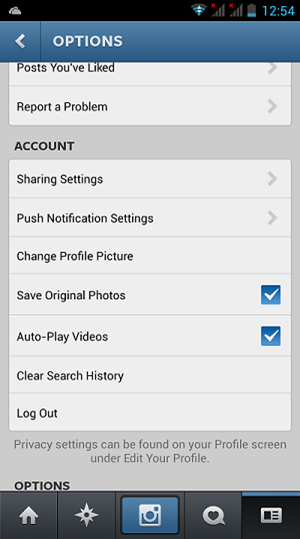 On iOS :-
On your iPhone launch Instagram and click on last tab to open your profile and then navigate to setting option at top right, here you can disable auto play of videos :-
That's it, if you are having any other problem then let us know, we will try to fix it as soon as possible.