Last month Blackberry has launched its affordable BB 10 OS phone, BlackBerry Q5 here in India. By launching this phone BlackBerry has tried to reach put upper-mid range users.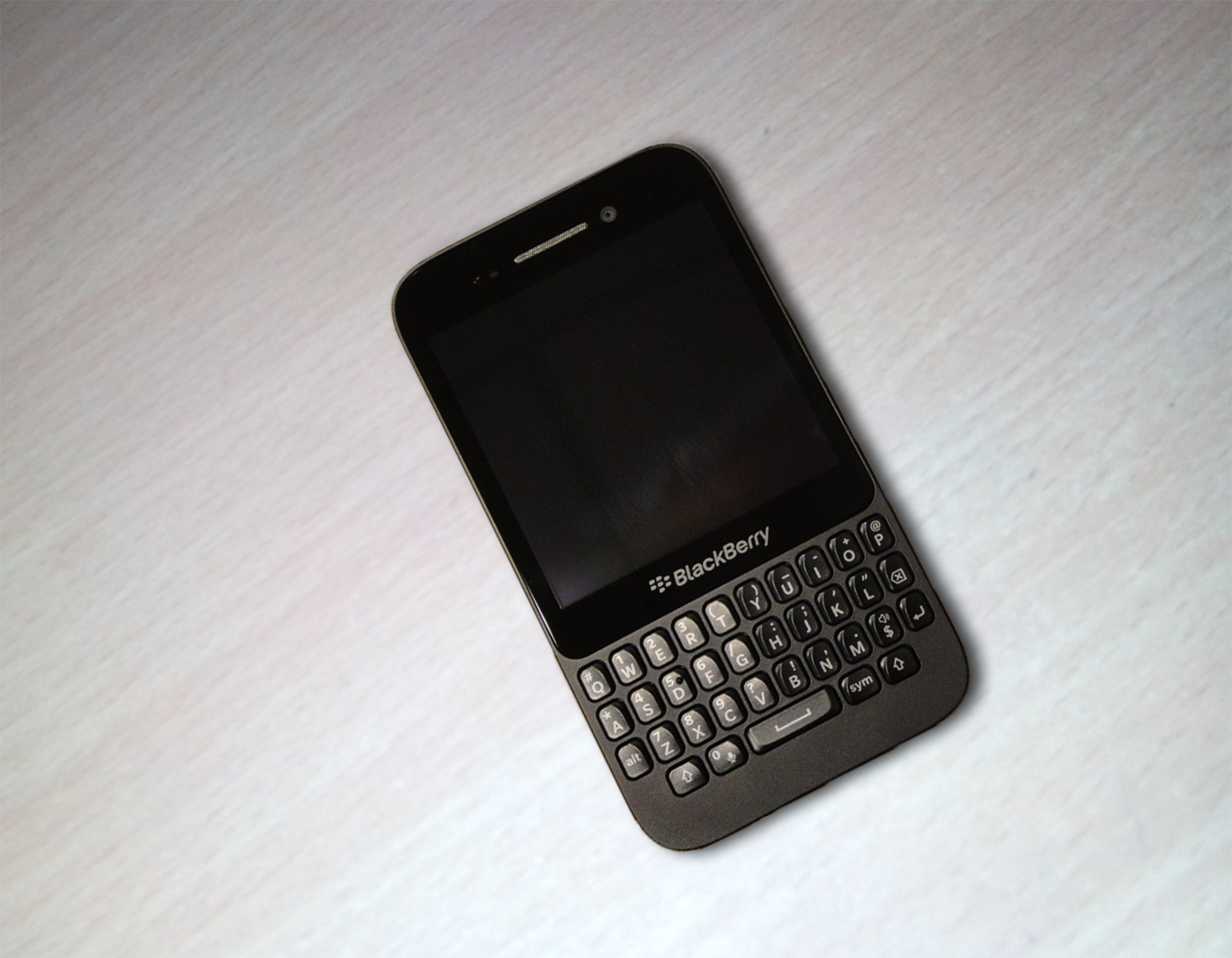 In actual BlackBerry Q5 is the stripped down version of Q10, as we knows that Q10 was overpriced by Blackberry team which failed to reach out end users.
Design
Design of phone is very similar to of Q10, rather than aluminum chasing this one has plastic body but it doesn't feel cheap. Its just the half price of Q10 but it do feel good in hand, we must admit that BlackBerry has done good job in terms of design.
At top of phone you will find a power button at center and a 3.5 Audio jack just next to it, at right side phone sports volume rocker with action key in middle. At left side you will see Micro USB port with Micro SD card and Micro SIM slot hidden under flap.
At back you will find a camera with LED flash just next to it, there is a BlackBerry logo too at center.
At front you will sport 3.5 inch touch screen with bezel running around it. There is a 2MP camera with can shot 720p video and sensors. You can also spot famous Blackberry notification LED over there too.
Software
BlackBerry Q5 too runs on latest BlackBerry 10 OS, which means it comes with its swipe based UI, but as we know that BB 10 OS is mainly for touch screen device and on this small screen you need time to get used to of it.
The main part of this new OS is BlackBerry Hub which you can brought from left to right swipe, Hub allows you to see all notifications in single pane, it can be integrated with other apps like Facebook, twitter and so on. You can see new message, emails and social messages even through lock screen.
Hardware
As per hardware specs BlackBerry Q5 has got almost similar specs as of Q10, it has 3.1-inch LCD display which has screen resolution of a 720×720 pixels. Its powered by 1.5 GHz Qualcomm Snapdragon S4 Plus dual core processor and 2 GB of RAM.
At back it has 5 MP camera with LED flash which can shot 1080p videos, at front you will find a 2 MP camera which allows HD video calling. It has 8 GB of internal memory with 64 GB expandable option using microSD card. It houses 2180 mAh battery.
Keyboard of Q5 is one of the most important factor which will decide its future as BlackBerry is always known for its QWERTY keyboards, but here BlackBerry failed to impress us, its keys are little hard to press and not so comfortable for long texting.
Camera
BlackBerry Q5 has 5 MP f/2.4 camera at back which allows you to shot full HD videos at 1080p resolution, Camera interface doesn't has tap to focus option you need to drag and drop reticule to the area where you want to focus. In our test it failed to focus on many occasions.
By default camera captures images in 1:1 means in square, you need to switch to 4:3 or 16:9. BlackBerry devices were never know for there camera or multimedia functionality and same trend continuous here.
Final Conclusion On BlackBerry Q5
If you are a dying fan of BlackBerry and looking to try your hand on BB 10 OS phone then you could go with it, but after spending time with this phone we are not fully satisfied with it, it's a tough sell for BlackBerry.
We were hoping for nice keyboard, at least what we had seen in Q10 but it cant make up to that too. You can call it's the modern version of companies Curve series.
TechnoArea Rating :- 3.5/5
BlackBerry Q5
Reviewed by
Rahul Sharma
on
August 14 2013

Rating: