I hope you all must be aware of WolramAlpha, the popular search engine which provide answers to almost all of your questions. You can ask anything from WolframAlpha and you will get results.
Now WolframAlpha is allowing you to analyze your Facebook account. It will provide a nice report in which you can know more about your photos, comments, friends and so on.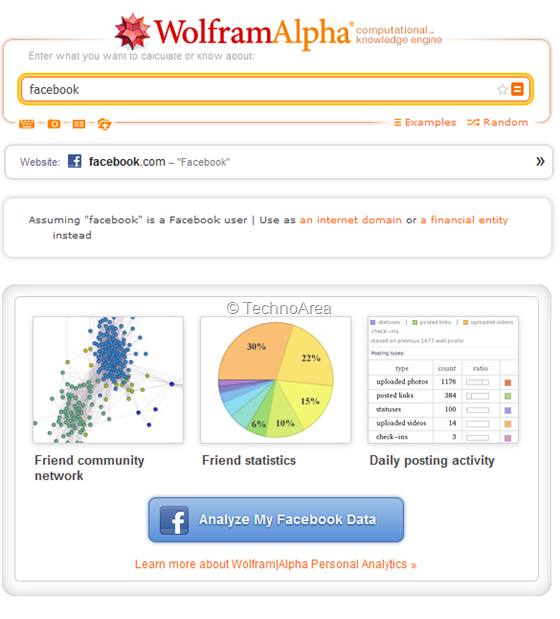 To start using this report just visit this This Page, click on Analyze My Facebook Data, and you need to authorize your Facebook account for first time so that it can fetch details from your account.
All report is organized with charts, graphs and so on. You can click on any report to find out more about it. It's a nice tool to get detailed information about your profile.