Nowadays we are seeing lots of TWS out there in the market, and it seems to be the latest trend as they are light weight, and small which can easily fit into your pocket, so it can be carried around very easily. Recently we had seen Truke Fit 1 (Review), which is also a TWS from Truke, fairly a new brand and now we have another new brand which has launched their new TWS, the Wings Powerpods which not only comes with TWS so that you can enjoy music on the go, but it has got bunch of extra features which makes it stand out in the crowd, and we are going to discuss the same in the review ahead.
Inbox Contents of Wings Powerpods –
When it comes to inbox contents, then you will find following very standard things inside the package like –
Powerpods,
User Manual
Extra Ear tips, and
USB charging cable
Design Of Wings Powerpods –
In term of design, it follows the design language of most of the other TWS earbuds, but this one is bit bulky as it has got 2500mAh battery.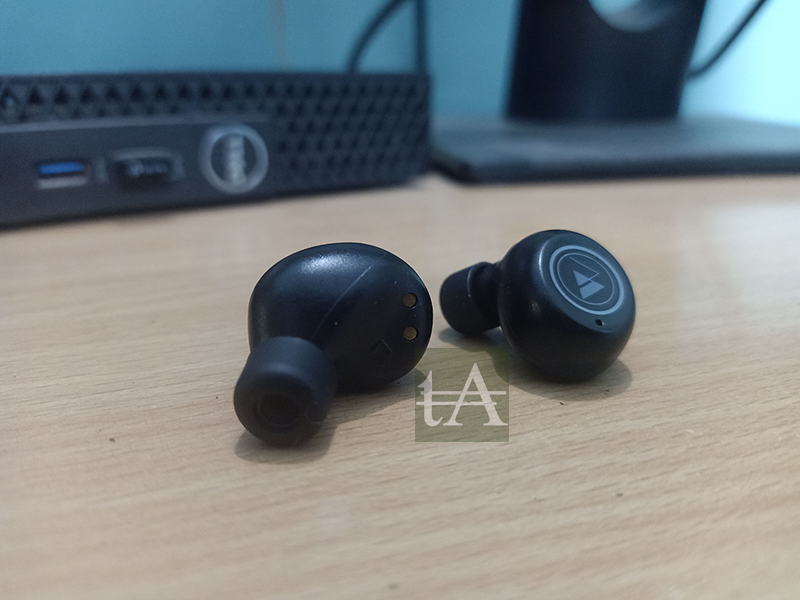 The body is made up of plastic and has got matte finish on most of the part, there is a display at the top side which shows how much battery is left, and this part has got glossy finish.
At the bottom side of it, you will find charging ports, which you can use to charge this device and as there is USB port as well with which you can charge your other devices, which means it can act as power bank for you.
Once you open the case which has magnets which keep earbuds in locked in their place, once you open the case, both earbuds lights up and enter into pairing mode, this is a nice feature as most of the other TWS earbuds requires you to remove them from case to enter pairing mode.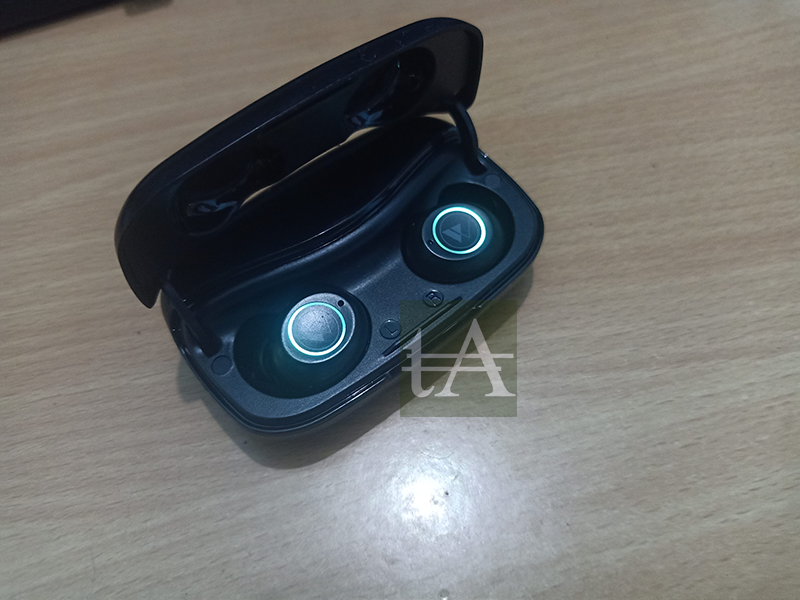 There is turquoise ring light on each of the earbuds, which is not too bright nor too low, it is perfect enough to notify you.
Both earbuds are touch sensitive and you can perform certain actions with touch like –
Double tap left bud for previous track
Double tap right bud for next track
Single tap on any for play or pause
Long touch on left for volume down
Long touch on right for volume up
Single touch any to answer call
Single touch any to disconnect call
Long touch to reject call
Triple touch to activate voice assistance
Each bud fit nicely in your ear and I have been using them from last 4-5 days and they are comfortable enough for long usage, even I did some work out like jogging using them and they were fine, they got IPX5 rating which means it is splash and sweat resistance.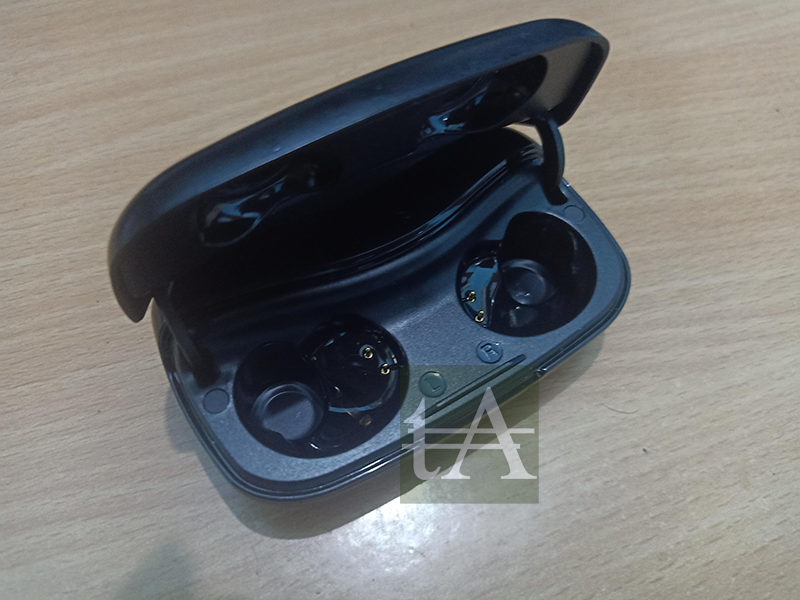 Touch sensors works like charm, you dont have to touch too hard so that it can recognize you.
Connectivity On Wings Powerpods –
For connectivity, it supports Bluetooth 5.0 and in my usage of 4-5 days, I have never faced any connectivity issue with Wings Powerpods, they connect very easily, and there was no drop issue at all.
They connect with each other in no time and I also found it connect with your phone very easily too, as it has Bluetooth 5.0, which means it will consume less battery as well.
Audio Quality Of Wings Powerpods –
Now comes the main comes the main section of the review, the main USP of this Wings Powerpods is that they has got Deep Bass, means if you love base then you have some good news here.
It has got a 8mm driver, and as company is saying, it has deep bass and I got really nice bass while using it, even vocals were very clear as well, even on high volume, base was good and balanced, there was not distortion even on high volume.
And if you are deep into music then you will find instrumental separation is also very good on it, overall audio quality is really good over here and it can easily justify its price.
Battery In Wings Powerpods –
The charging case comes with 2500mAh battery and company claims these earbuds can provide 5 hours of playback on single full charge, and case can charge buds 10 times which means 50 hours of total playback time which is really nice.
And having a digital indicator on top will help you to find when your case battery is going to die.
Final Verdict On Wings PowerPods –
These Wings PowerPods are priced Rs. 4,499 in India and they are available on Amazon or Flipkart. For the price tag it offers lots of things to you.
First and foremost, audio quality if superb and it is on the premium side, bass is good, vocal were nice and instrument separation was there, one of the best thing which I liked is that even on peek volume, audio was clear and was no distortion was there.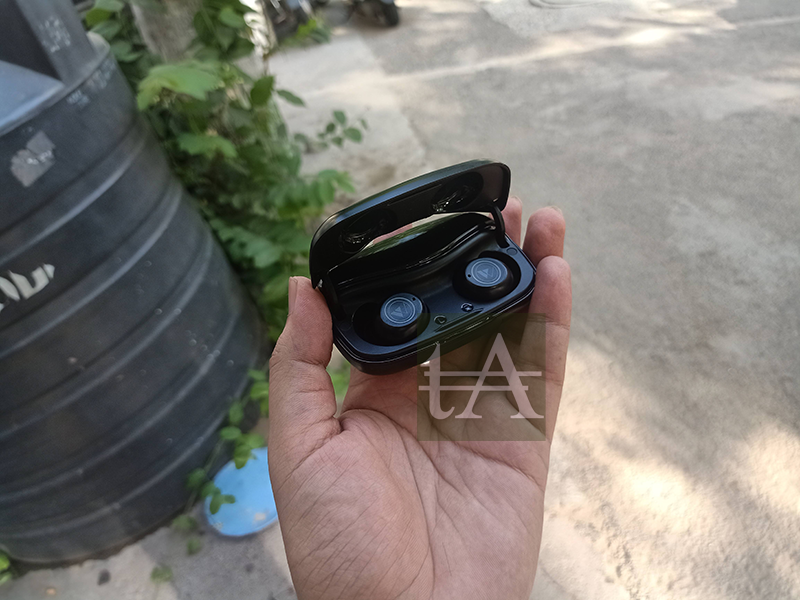 Design was good and earbuds fit perfectly in your ears very easily and does not fall away easily, and there was no connectivity issue at all.
Digital display and support for charging other device is a welcome feature and we loved it being on the board.
Yeah that LED ring light can be annoying sometime, but the transition was smooth and light
At first place you may not want to spend Rs. 4,499 for a fairly new brand, but during my usage I enjoyed using it and never had any issue with them.