Sometime back when BlackBerry has introduced its BB10, the latest OS for its devices then everyone was waiting for phones to be available and check what this new OS has got, BlackBerry has launched Q10, the QWERTY keypad phone and Z10, the full touch screen phone.
Seriously I love BlackBerry with QWERTY keypad, because its BlackBerry which made QWERTY popular and there is one who can give competition to BlackBerry in terms of QWERTY.
But my bad luck and BlackBerry has launched its touch screen phone Z10 first, which make me to wait a bit longer to get my hands on Q10.
Few days back when I got Q10 review unit I was super exited  and full of joy, after using it for few days here are my view for it :-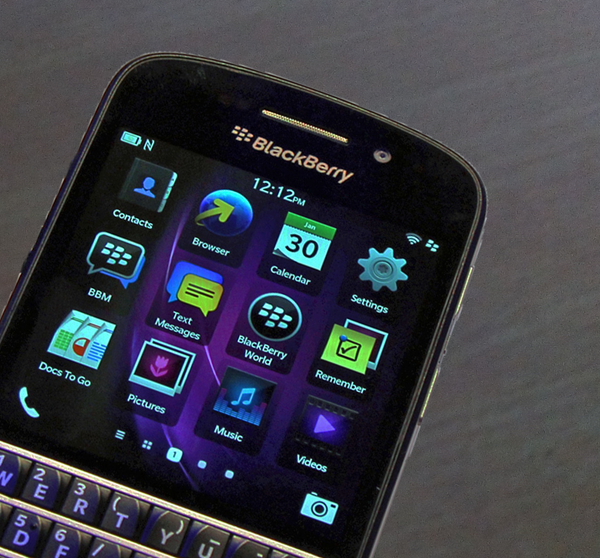 Design:-
It's the only high end phone which features physical QWERTY keypad, so its BlackBerry's duty to make it stand in competition with others.
Designers had done very good job in terms of design and when you hold phone it gives premium feel to you. Back of phone is designed in such a manner which gives you better grip over phone and easy to hold.
At front you will find metal strip between keypad which adds extra beauty to its phone, you will find flatter keys as compared to curved one which  we had seen in earlier version of phone. Metal strip between keys makes sure that you wont press any other key along with another.
Software :-
BlackBerry Q10 is packed with new BB10 OS, frankly speaking BlackBerry has designed this new OS mainly for touch screen device and if you are going to use it on QWERTY phone like Q10 then surely you will need to time to get used of it.
I also liked that you can type on home screen like Call Home, can it will make call to your Home. You can also type eMail, Message or BBM followed by name.
BB10 has many swipe like slide right to go to Hub and so on, its difficult to use this all touch OS on 3.1 inch screen. BB10 has a feature which has predictive input, which shows suggestions while you are typing, by defaults its turned off on Q10 but you can turn it on and then words will be displayed at bottom of screen.
Hardware :-
BlackBerry Q10 is powered by dual-core 1.5GHz Qualcomm Snapdragon S4 Plus processor along with 2GB of RAM, it got a 3.1-inch Super AMOLED display with screen resolution of 720×720 pixels. At back it has rear camera of 8MP and a 2 MP in front. It has got 16GB of internal storage, a microSD card slot that supports up to 64GB of storage, and a 2,100 mAh battery.
Camera :-
It has 8 MP camera at back which takes decent pictures but the price tag it has it cant compete with other phone's camera in market. BlackBerry has forgotten to add some customization option in its camera.
Final Verdict :-
After using it for some time I feel like BlackBerry has designed this phone for those who are BB lovers and want something new, it will be very hard for BlackBerry to convince users to switch to Q10 from Android or iOS.
BlackBerry has priced it very high but doesn't had such camera which we can find in other phones in same price bracket like Samsung Galaxy S IV or HTC One.
Overall we like its premium design and screen display, BB10 is also good with nice and clean UI. BlackBerry should have priced it somewhere between 22K to 28K INR.