WinRar is a nice archive tool and its been used by many users for there day to day work, it allows you to pack or unpack many archive format like Rar, Zip,
If you are a customization lover and loves to customize your Windows or Apps, then here is something for you, if you had loved Windows 8 Metro UI then you can get same on you WinRar too.
Silviu-Eduard at DA has created Metro WinRar them for WinRar, it will change all icons and whole look, after installing it you will get a clean and minimal look on WinRar.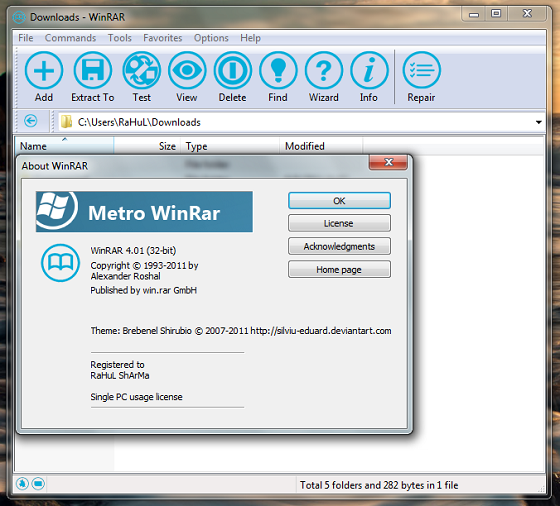 You can download theme using below link, after you download file just extract theme and then double click on the Theme file, it will install theme, then open WinRar and select them from Options –> Themes.