Microsoft had work hard on the look of Windows 7 but sometime I feel that look of Ubuntu is more nice than Windows because it is more minimal and cool.
But everyone is note ready to  or know how to use Ubuntu environment but if you wanna enjoy the look of ubuntu without giving up your Windows then it can be done with the help of Ubuntu Skin Pack 4.0.
This skin pack will make changes in :-
Login Screen
Wallpaper
Ubuntu Start Button
Ubuntu Logo
Icons
VirtuaWin
Insert Rainmeter portable version
Insert Unity dock skin for Rainmeter
Insert Ubuntu CustoPack Version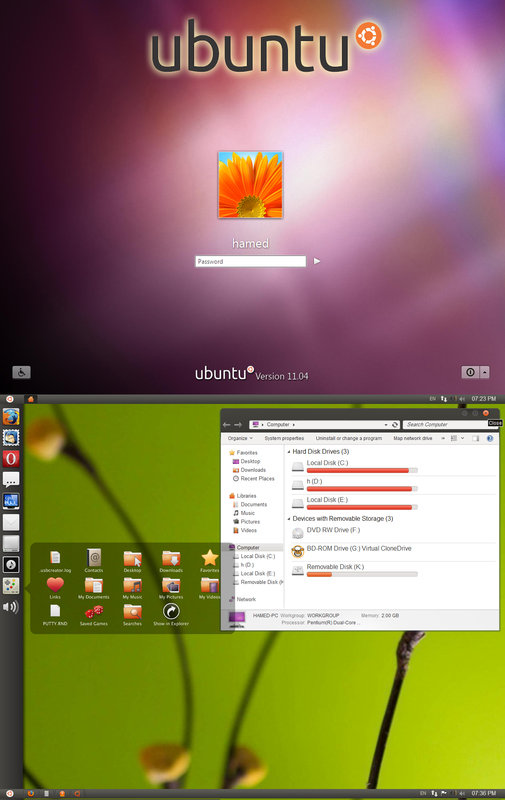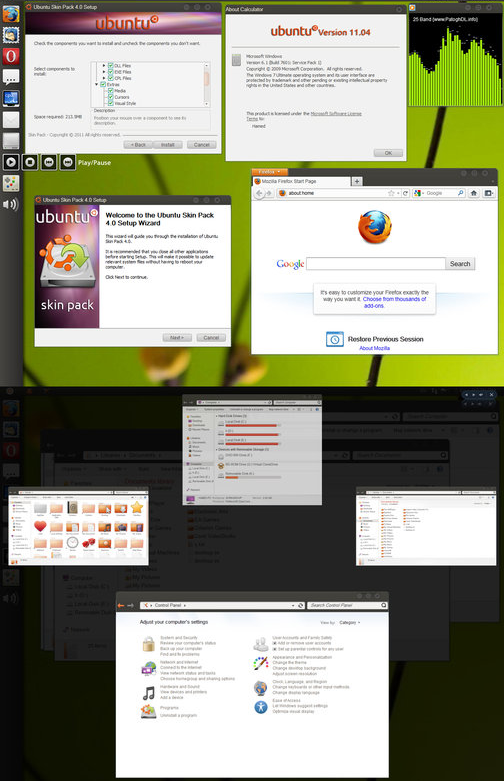 You may install it in Windows 7 SP1 (32 Bit and 64 Bit) and it supports all language.
You may use following link to download :-