Today when I started my Windows Live Writer it fails to start and throws me an error saying it Cannot Access Disposed Object on startup. I try to repair Windows Essential but it fails, then I took back up of all my accounts and uninstall Live Essential and re-installed but again I got same error.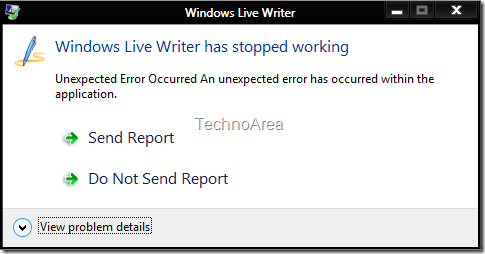 Then after some tweaking and digging I found that this error occurs due to the corrupted registry entries, you can repair your registry if you know but I suggest you not to go with this option as it might corrupt other live essential products too.
So to fix what you can do is :-
HKEY_CURRENT_USERSoftwareMicrosoftWindows LiveWriterWeblogs
Under this key you will find several sub-keys, based on your accounts which you had added in your Live Writer,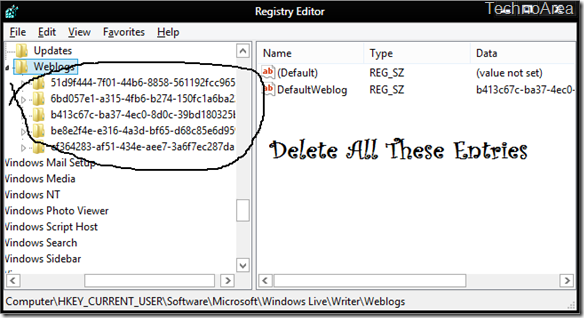 Just delete all these sub-keys and close Registry Editor and re-launch your Live Writer,
It will load without any error and ask you to add blogs, as we had deleted all,
You can restore all accounts using Live Writer Backup tool which we used to backup your Live Writer data.