Many times you try to access certain website but you wont be able to access it as it has been blocked by your Government, ISP or even by your employer.
If you too trying to visit some sites which are blocked for you then you can easily visit any proxy sites and use it to visit your favorite site but some time your employer may have blocked famous Proxy website too.
In that case you can turn your WordPress blog into a proxy website and use it to access those blocked sites safely. To turn your WordPress follow these steps :-
First open your WordPress admin Panel and navigate to Setting –> Permalink and then select any format other than the default one,
Now you need to add your favorite websites to whitelist so that you can surf them, for this navigate to Settings –> RePress and add websites which you wanna surf.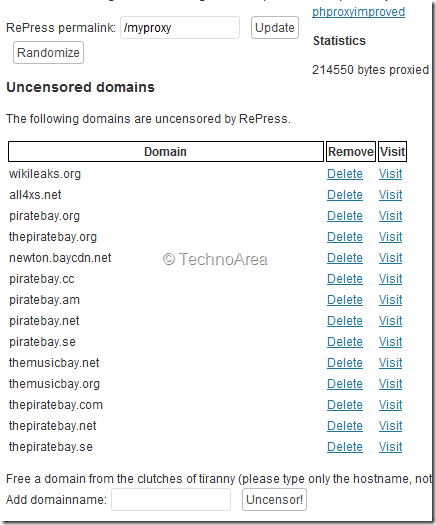 That's it, now you can use your website on following link :-
yourwebsite.com/myproxy/example.com