Google has released a new tool Me On Web which alerts you when your personal information gets published on the web.
This will alert you via email whenever your Name, Email Address or Phone number gets published on Google.It also helps you to monitor and control your information online.
To create alerts:

Select the checkboxes beside the alerts (such as your name or email address) you'd like to receive,
In the 'Deliver to' drop-down box, choose which email address your alerts should be sent to,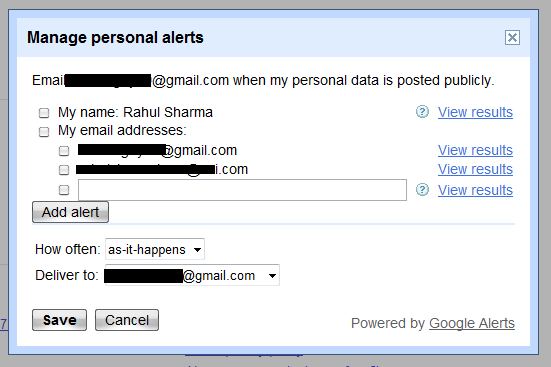 Click Save alert preferences.
Now as per your preferences you will get email alerts whenever you identity is published on the web.